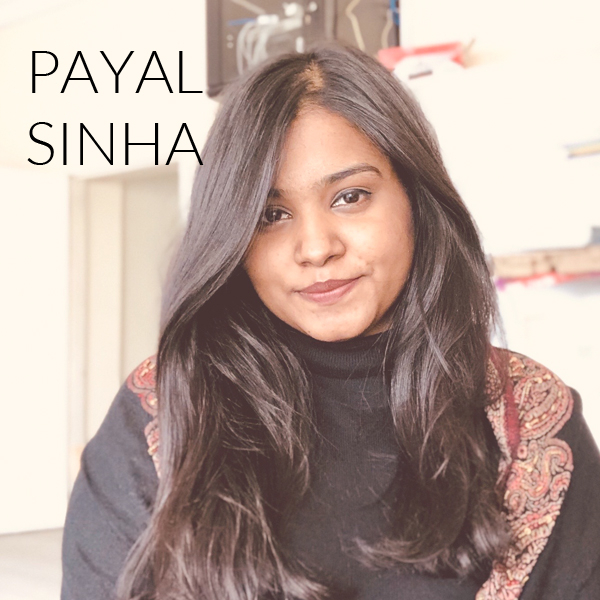 What is your background and when did your passion for art and illustration begin?
I am a Civil Engineer by day and an Artist by night. My passion for art and illustration began when I was in my 3rd year of college in 2017 when I was in a little dark place and wasn't feeling emotionally okay.
The only thing that would make me happy back then was creating small paintings which would help shake off all the negativity and the colours would bring me so much joy! Once I discovered my joy, I haven't looked back since then.
Who / Where do you take your inspiration from?
A major part of my inspiration comes from nature and Pinterest. I love browsing through Pinterest and my phone media to put elements together for my paintings. I also love how the colours in the nature can inspire someone to do much in the field of creativity.
What, in your opinion, is the hardest and the most rewarding parts of working in a creative industry?
Well, the hardest part has to be the not finding enough time for family & friends and sometimes even yourself. I know a lot of artists like me who are working 9-5 and even trying to keep their passion for art alive and sometimes it gets very difficult to manage everything because there are only so many hours in a day. But I feel with a proper planning and a schedule, one can run all of these things smoothly.
The most rewarding part of this industry is how your artworks connect and reach people and its community. I love how there is so much love and support here and everyone is helping each other grow.
When you interact with other artists, make friends, share and comment on each other's work eventually you are bound to feel happy and that pushes you to do more.
Do you have a favourite style of illustration?
I have worked with so many mediums and techniques that it is very difficult to pick one because each one has its own amusement. But, if I had to pick one I would say creating Mandalas has to be my favourite. It just pushes me into a completely different zone where it's just me and the paper and I completely enjoy that space.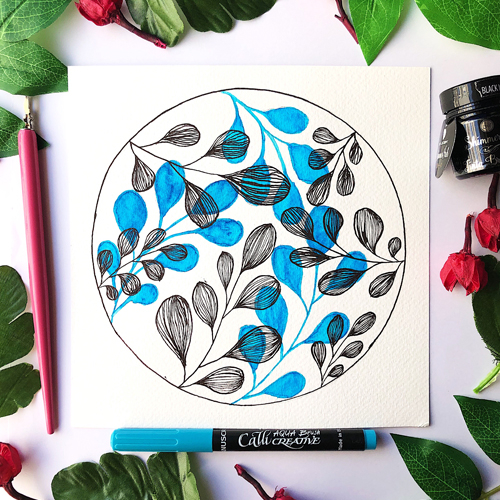 What are the most exciting projects you have worked on and what are you working on at the moment?
The most exciting has to be the Mandala pieces I did using Stabilo pens, Lines and shapes using Manuscript Dip Pens and a Whale Illustration I did on a wooden board.
I am currently working on a lot of things which I will reveal soon but I am also just taking things slow on the side and just playing around with colours and shapes to make very simple illustrations.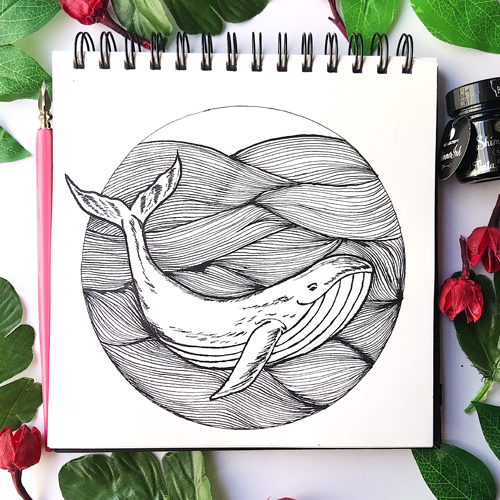 How does your work relate to your everyday life?
I have put up my artworks on the walls of my room and it a beautiful feeling to be surrounded by them. There instantly bring a sense of positivity in me which helps me get through the day and when I get back home.
I feel that the colours I use is a direct representation of my mood so I try my best to paint on days when I feel positive and happy.
What are your favourite tools to use?
I have fallen in love with the dip pens recently because I feel that there is a lot more one can do using them than just calligraphy. I am still exploring their capabilities but I love them so far and they have become my favourite.
8. What would your advice be to people new to the creative industry and any tips on how to get started?
My only advice for people who are new and the ones that are getting started has to be that you always have to believe in yourself. I know things are very difficult initially and but with time comes experience and I am sure you are capable of so much more than you think. So, just enjoy this process of learning and make friends in the community, everything else will fall in place.