Designed for children aged eight and above, Shimmer Dots is a diamond wall art craft kit that allows kids to create their own sparkly diamond animal character using 12-sided faceted dots applied to their animal design.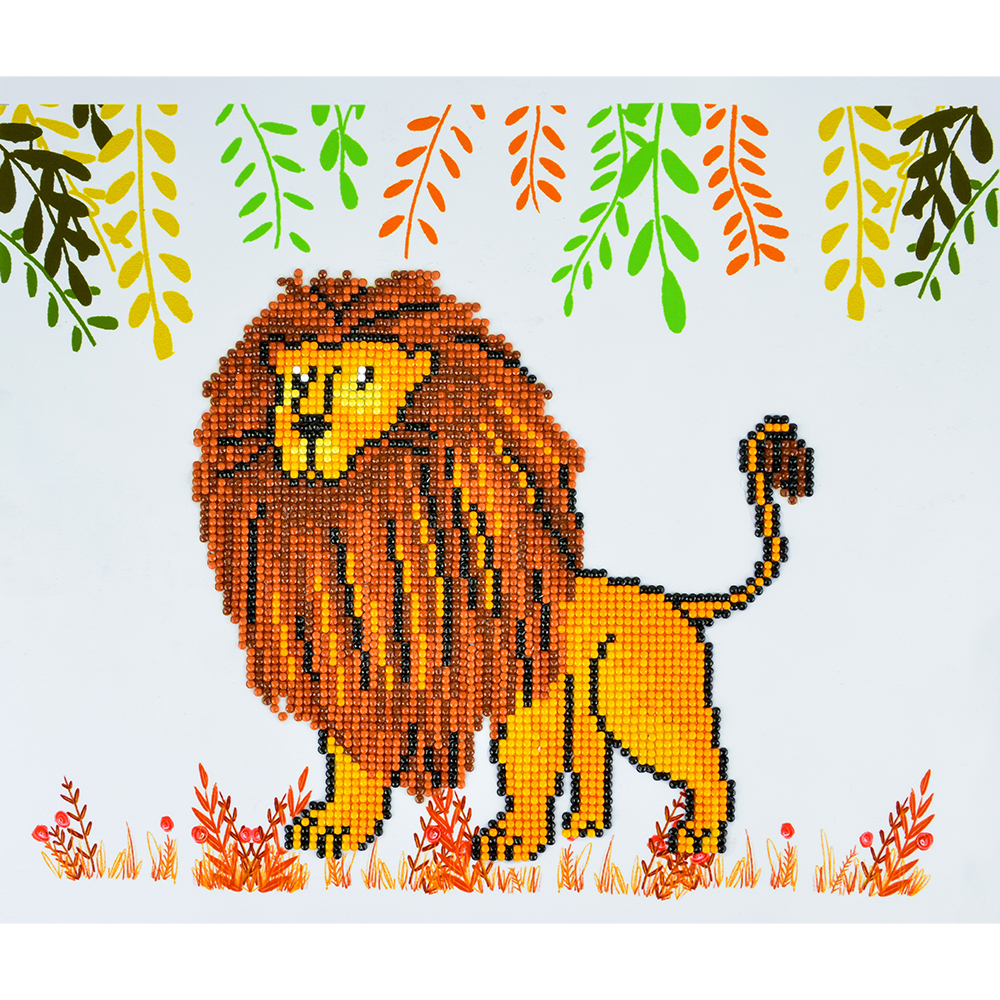 Available to purchase from £17.99, the Shimmer Dots range has ten fun and exciting safari themed character craft kits, designed to aid learning and improve key motor skills. Whether it's the king of the jungle, Arthur the Lion or the cheeky chappy, Alfie the Orangutan, the Shimmer Dots range will provide hours of entertainment for parents and children to spend quality time together, get creative and learn a new skill for Children's Art Week 2020.
Producing stunning results which are perfect to display, diamond art crafting is the ideal parent and child activity and can help to develop fine motor skills, as well as improve concentration and pen control for children. Continuing to grow in popularity, diamond art crafting also offers additional benefits such as helping to practice mindfulness.
Using Shimmer Dots is easy to master in five simple steps and once it's finished, children will have an amazing piece of wall art which can be displayed for family and friends to admire:

To see a video of our Shimmer Dots in action, CLICK HERE.

To purchase your own Shimmer Dot kit, CLICK HERE!
Share your Shimmer Dot designs with us on our social media channels by tagging @manuscriptpenco and using the hashtag #ShimmerDots.