We asked our Artist of the Month Lucy Davies to create a new step-by-step tutorial for you all and she did not disappoint! She has put together this great tutorial which uses two different artistic mediums, calligraphy and watercolour blending.
Follow her steps below and create your very own celebration card, perfect for any occasion! Choose your own colours of and you can use this technique for creating any wording for your card. We went with 'Adventure Awaits' because this is the perfect motto for the year, start on a positive!
So, what are you waiting for? Get your pens ready and lets go!
The Tools you need to get started:
Brush - Included with the Aquabrush Markers
Pencil
Card of choice
On a piece of thick watercolour paper or a blank card of your choice, pop some washi tape on the part of the card where you want the writing to go.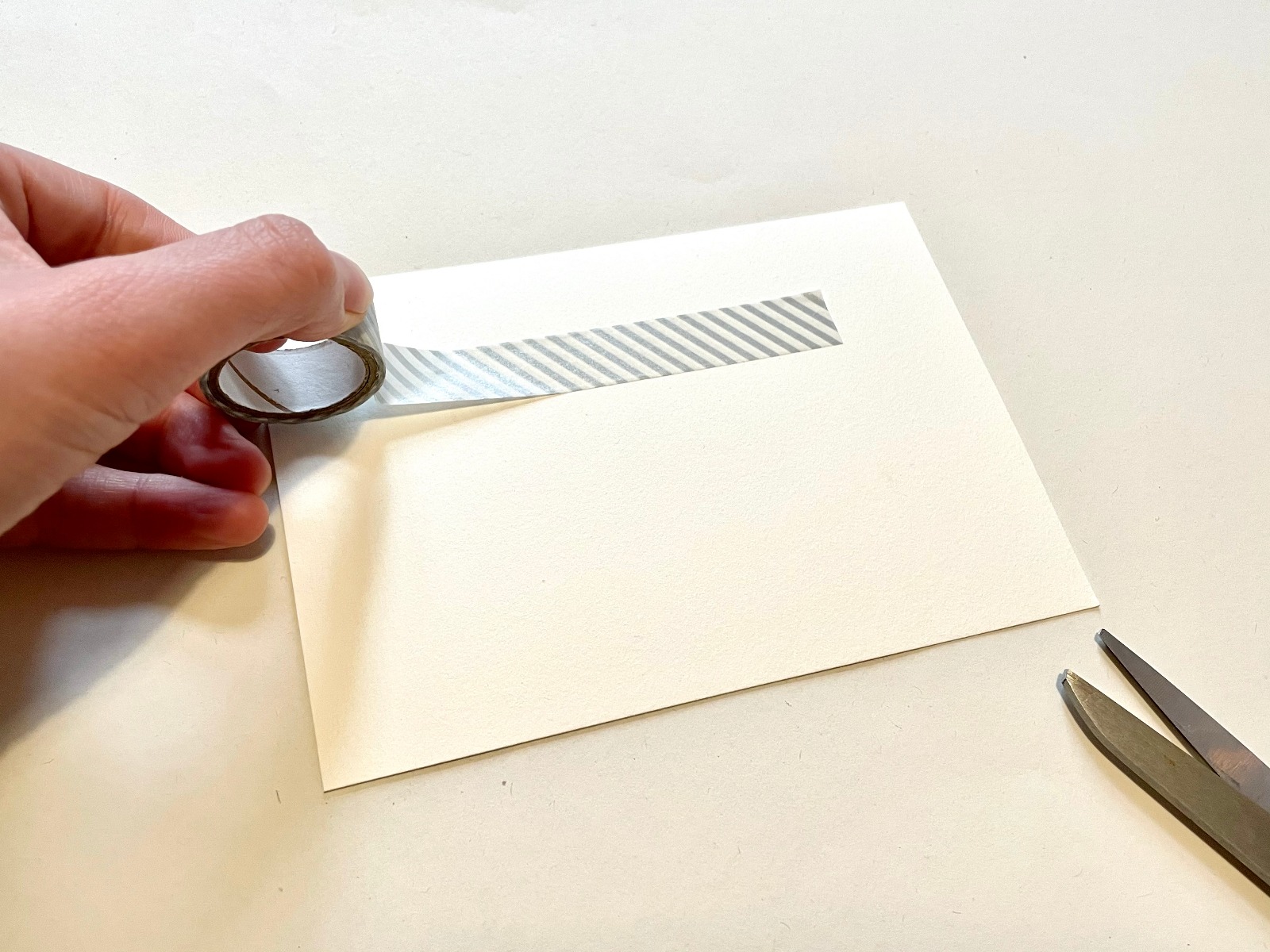 Step 2 - Choose Your Colours
Using your Flexi Marker or Aquabrush Marker, draw out some blocks of colour and then using a clean paint brush and water, blend the inks across the page.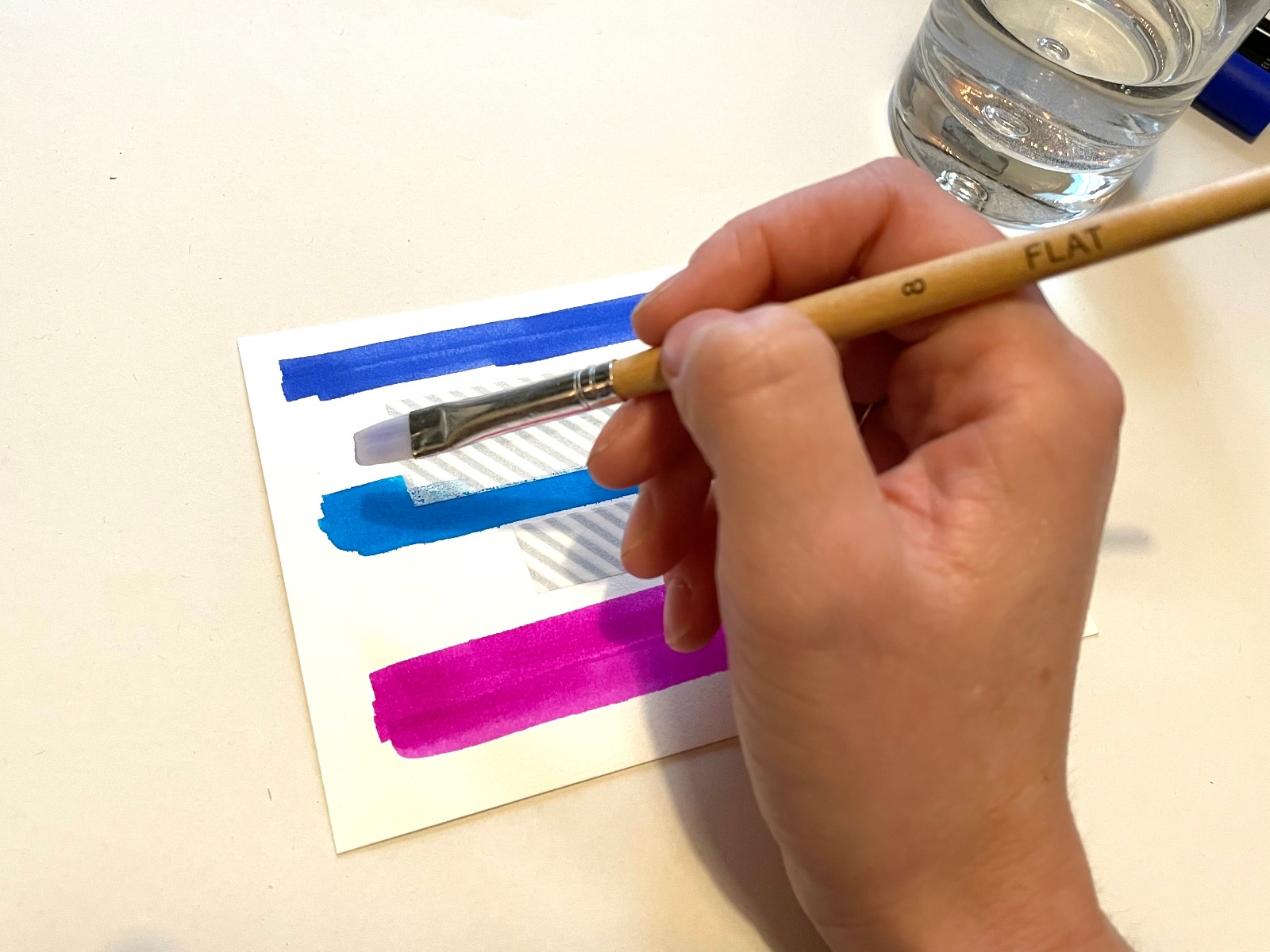 Step 3 - Let Your Ink Dry
Let the ink and water dry completely before moving onto the next step.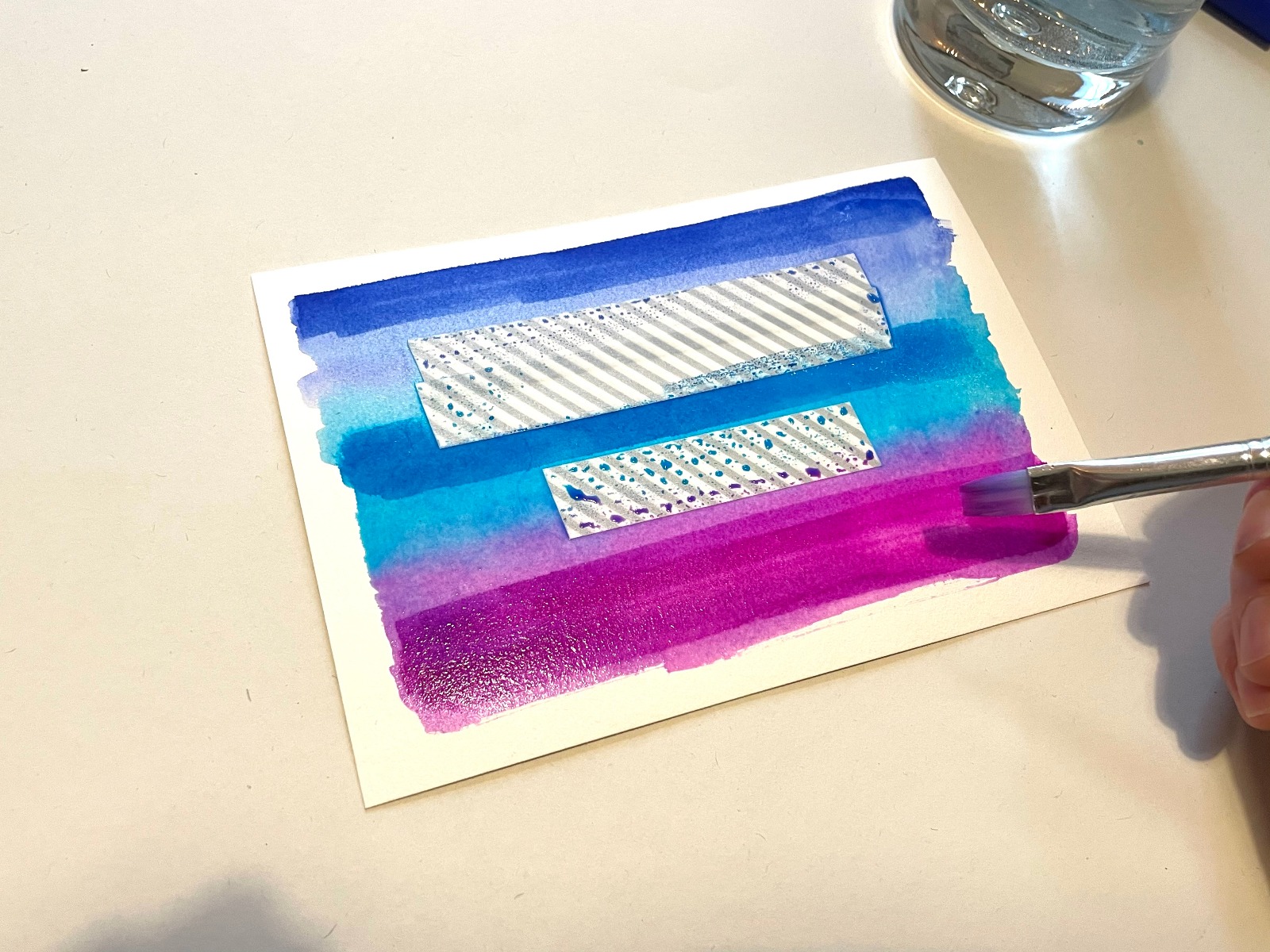 Step 4 - Remove the Washi Tape
Carefully peel off the washi tape to reveal the blank card underneath.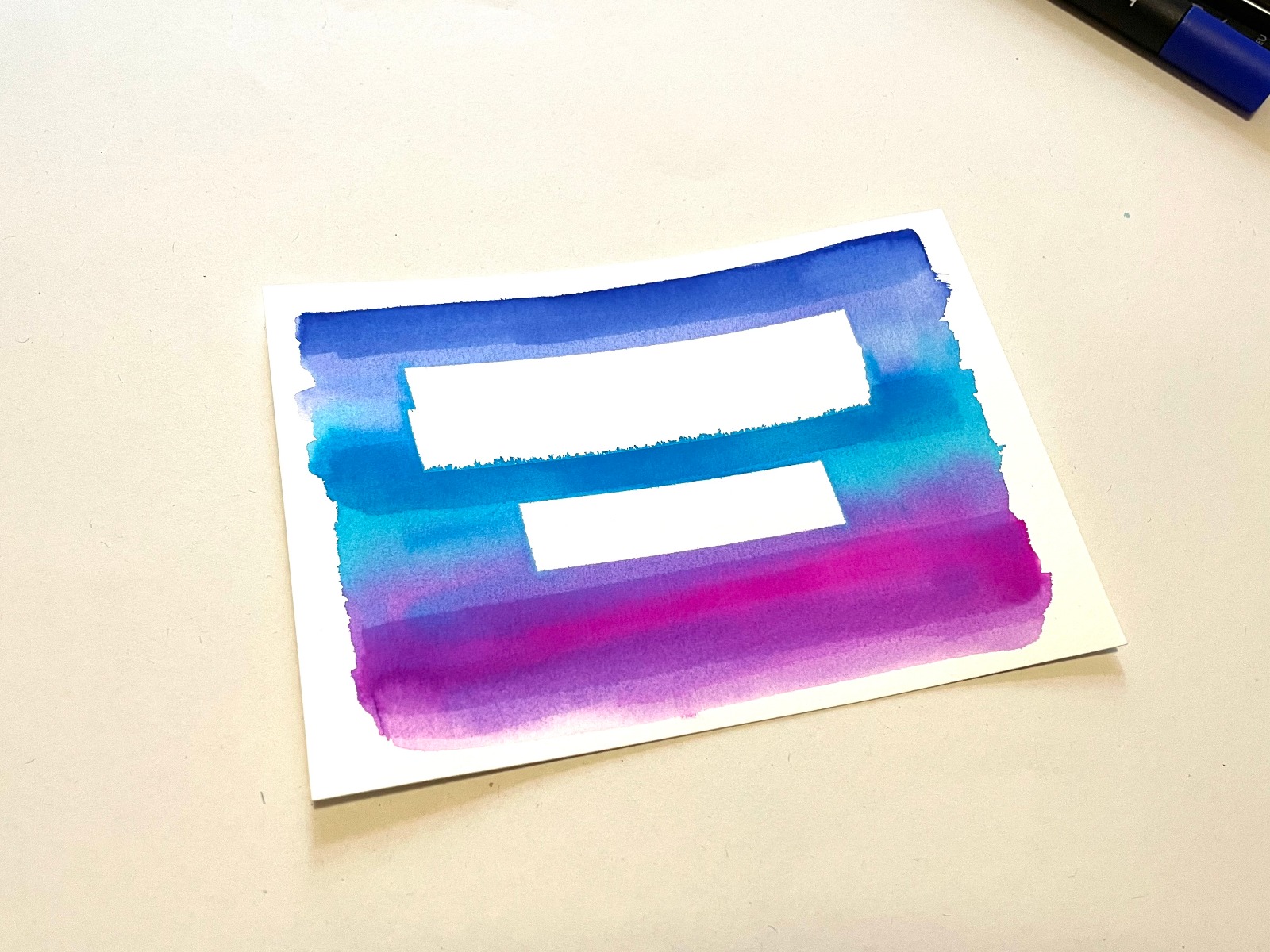 Step 5 - Write Your Message
Write adventure in lower case with any small brush pen or nib, and awaits in uppercase in the smaller box underneath.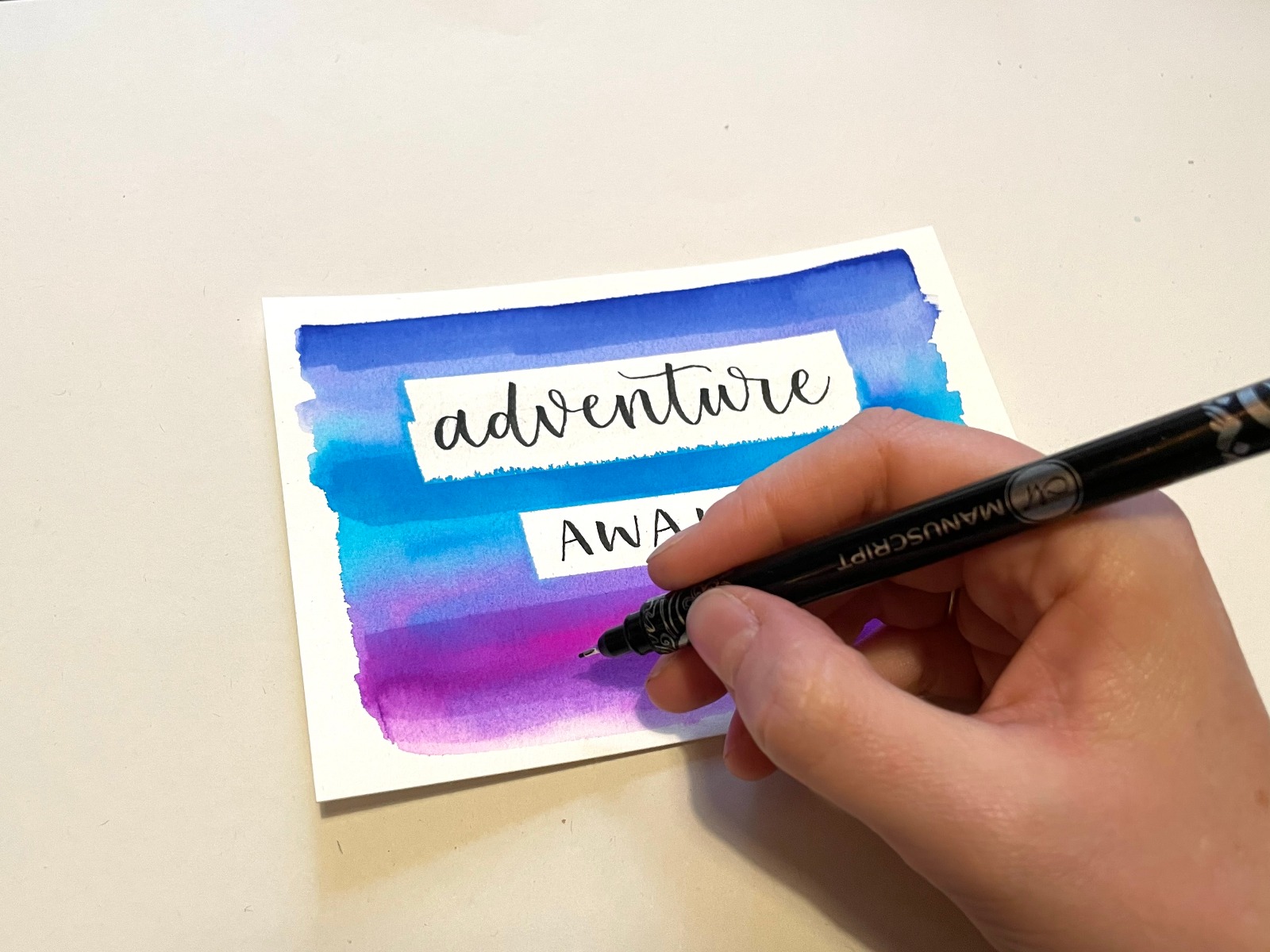 Step 6 - Add Your Finishing Touch
Add in a decorative arrow underneath pointing to the right of the card with the Callicreative Duotip pen.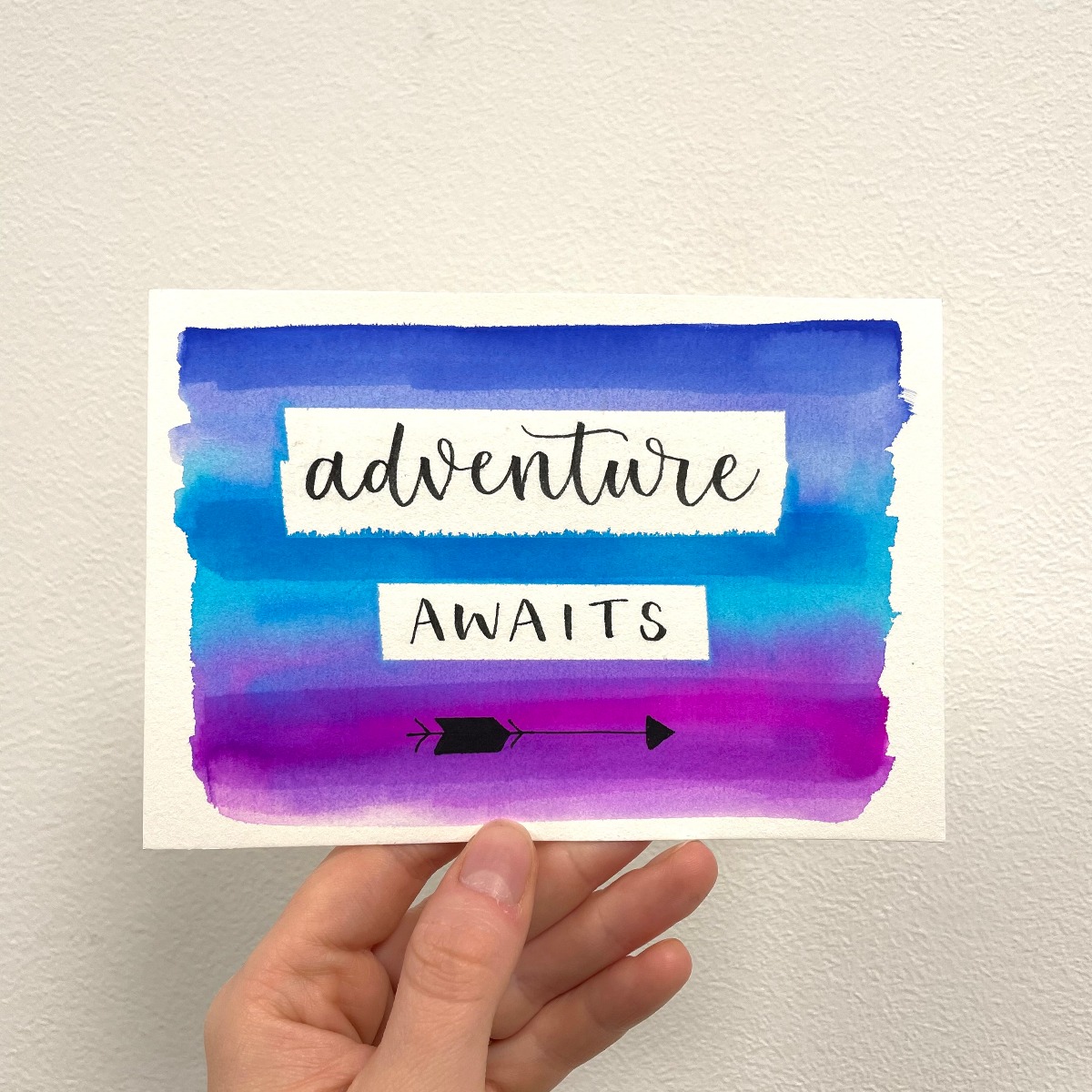 This could be great for someone's new job, a new home, a new baby or just a simple reminder that adventures aren't too far away!
Be sure to try out this tutorial and tag us in your post. Use #manuscriptpencompany and #manuscriptpens so we can share your posts. 
To see more of Lucy's work you can follow her on Instagram and remember to follow @manuscriptpenco on Social Media where we will be showcasing her work throughout the month.