Meet our latest Artist of the Month...Christine Nicholls, aka inkpotandpen. Chrissie is an artist-illustrator, printmaker, lettering artist and sketchbook enthusiast! After training in Fineart in the 80s Chrissie's love for letterforms was reignited! Read on to find out more about Chrissie...
What is your background and when did your passion for Calligraphy and Lettering begin?
I trained in Fine Art (Printmaking) in the 80s (before that had been on track to do a Math degree!) but my interest in letterforms started way before that though when my father taught me italic handwriting. I was about nine or ten I think, I've always doodled letters and italic exercise patterns from then on.
After I graduated I worked within the creative industry for many years, finally as a business manager for a design company. I went part time so I could do my own work a couple of days a week and then one day, while doing jury service and waiting to be called for a trial, I was looking out of the window and decided it's now or never. I went back to work and handed in my notice and five years ago stepped into the unknown world of self-employment. I've never looked back.

My passion for calligraphy came one summer in 1985 I think, when I saw two pieces of work that completely bowled me over. The first was a stone carved 'a' on Welsh slate by Tom Perkins, to this day I wish I'd sold everything I had to buy it! And the same summer I saw a letter by David Howells to his wife Nancy who was away teaching. The combination of drawing and expressive lettering had me in tears it was so beautiful. I still get goose bumps just thinking about it. Then I was hooked.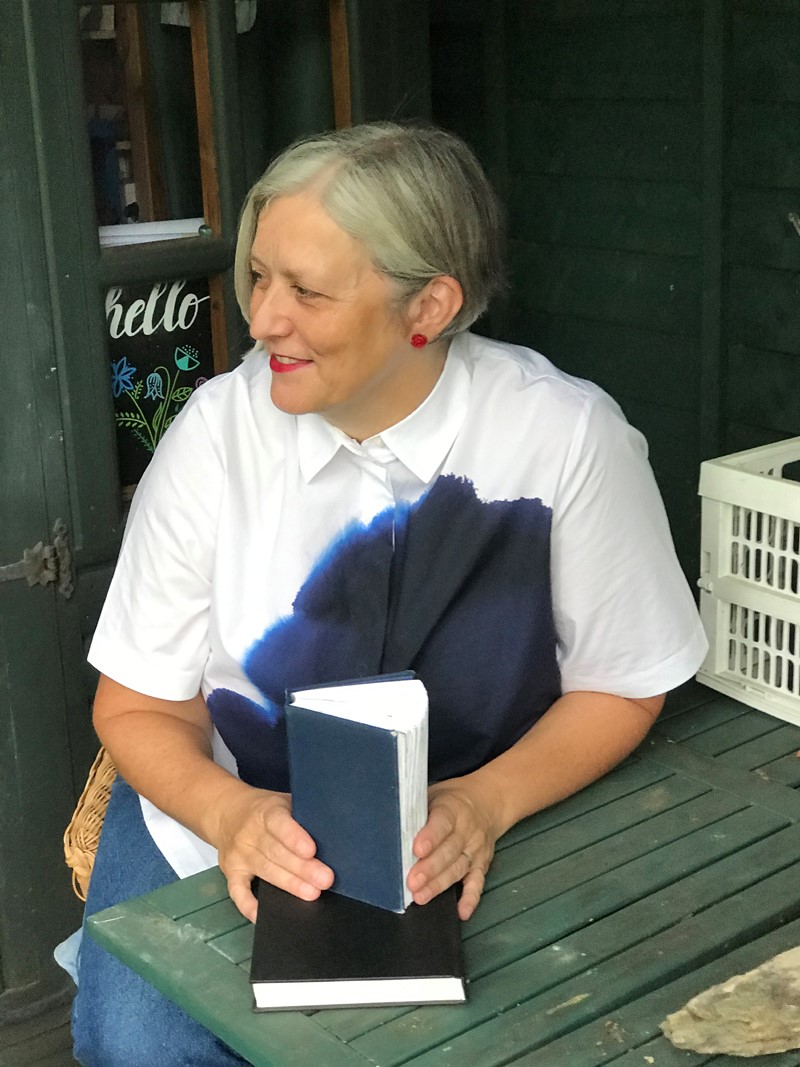 Who / Where do you take your inspiration from?
My drawing is nearly always inspired by nature and in a way I feel my lettering must be too, the organic way that a letter grows on the page and blossoms into a word or name.
There are so many wonderful people that I'm inspired by, Brody Neuenschwander is one that springs to mind, Nick Culkin (nick the nibs) whose italic lettering just flows from his pen like a calm stream, even when he's 'just' writing notes. And I often refer back to my books from the 1950s and study the handwriting of people like Alfred Fairbank. Oh and going for a walk on Instagram for my daily dose of inspiration.
What in your opinion is the hardest and the most rewarding parts of working in a creative industry?
I think the hours I put in are sometimes ridiculous, but then I love what I do and it is also my hobby so if I wasn't working, I'd be doing something creative anyway!
Earning enough money as a freelancer is always tough, and getting used to the work flow, which is up and down was tricky to start with, but I'm getting used to living a life where I don't know what's next and that can be fun if you can stay calm!
The most rewarding I guess is the beautiful words that come back to you when someone has received your work and someone tells you you've inspired them to pick up a pen.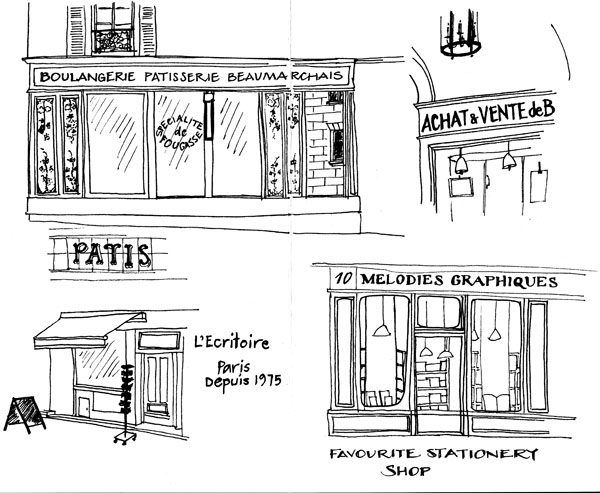 Do you have a favourite style?
Italic, it's the script that bonds my father and I so it will always be my favourite and I love the letter forms.
What are the most exciting projects you have worked on and what are you working on at the moment?
Although it's not strictly calligraphy I bought out my first published book in December 'The Diary of an Artist in Lockdown' which I crowdfunded to produce a limited edition of 500. I poured my heart and soul (not to mention many hours!) into the project from start to finish. It was incredibly exciting to see how the Kickstarter campaign was going every day and then hitting my target and then raising more. I learnt a lot and I'm not sure if I'd realised at the beginning of the project how much work was involved, I'd have gone ahead, but I'm so glad I did, it's been my most ambitious and rewarding project to date.

On my desk at the moment I have, a set of wedding stationery, we're on our third Save the Date cards so far! Fingers crossed that'll go ahead in October. I'm designing the decoration on a cup. I also teach some weekly online creative classes that I need to prepare for.

It's a quiet time of year so I'm working on revamping my website, designing some wrapping for my items when I sell through my online shop and creating new handmade artists' books. There's never a dull moment!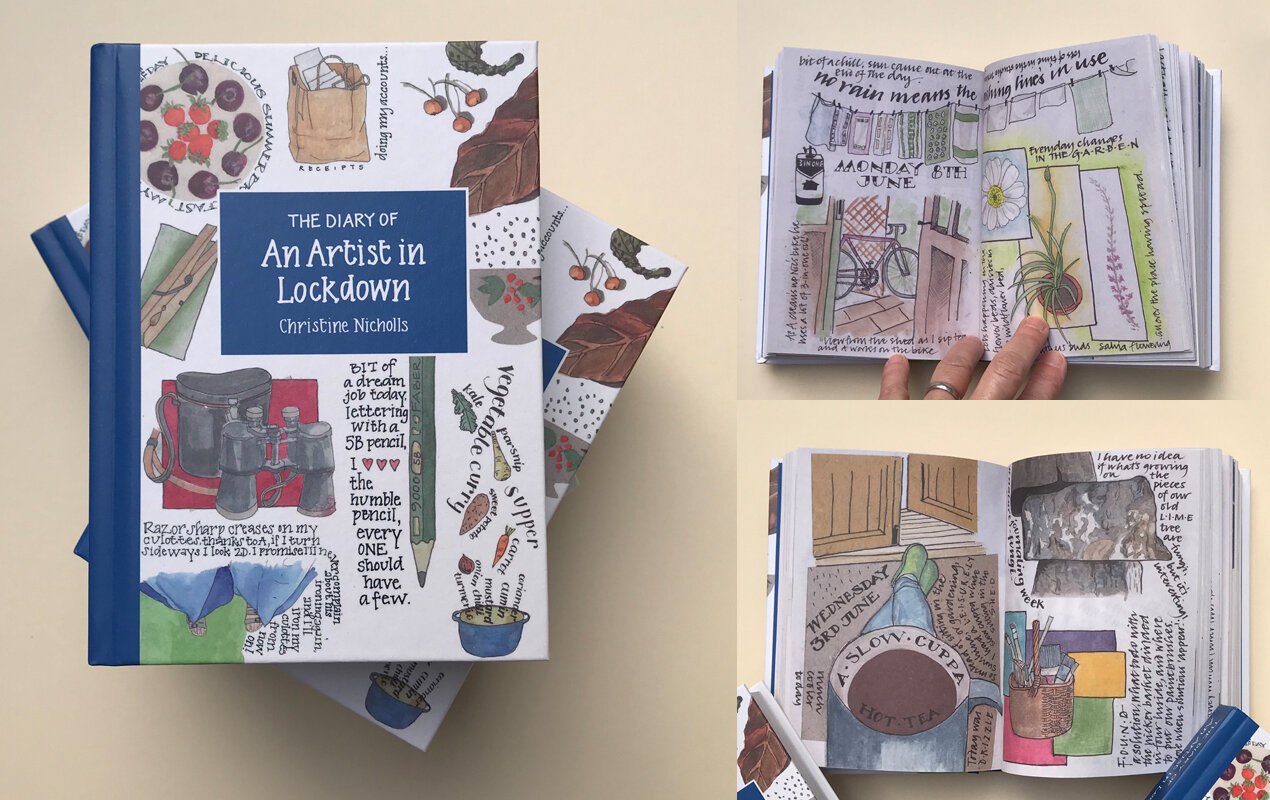 How does your work relate to your everyday life?
My work is completely embroidered into my life, from writing letters to people which I do with a fountain pen, decorating the paper and envelope (I love mail art) to writing my shopping list.
I'm working on my second lockdown sketchbook which I upload a double page spread to Instagram every evening, and that always has lettering in but often its quick fun lettering and I try out all sorts of pens. It's my playing field.
I also do a lot of work relating to my garden so again that's very much part of my life. Though I'm a lousy gardener and don't have a clue what I'm doing!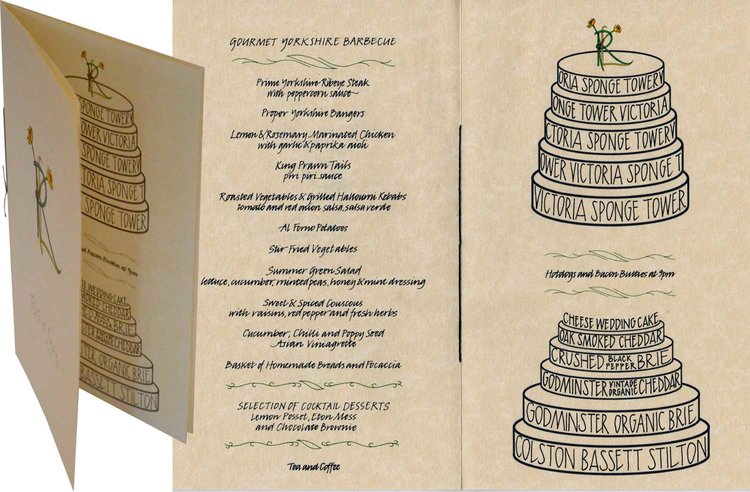 What are your favourite tools to use?
I change my preferences daily so it depends on my mood and the job! I do love using a dip pen though while other times I'll go straight over to big thick pens like the Flexi Callicreative pens and be bold with those. I usually sketch out my ideas first so the Callicreative Lettering pencil with the flat lead is my go to tool for ideas. Oh and my Calligraphy Rule which really stops my head from hurting when I'm working out complex lettering! I could carry on but I'll stop!
What would your advice be to people new to the creative industry and any tips on how to get started?
Practice and have fun. Don't worry about being perfect, your lettering will improve the more you practice. I write out my shopping lists as a way of practicing, while I'm on the phone I doodle letters just to keep my hand working. If you think that you're 'drawing letters' it sometimes can lessen the stress of getting something 'right'. Most importantly I'd say have fun and be brave.
To see more of Chrissie's work you can follow her on Instagram or learn more about her book, 'The Diary of an Artist in Lockdown' on her website: Inkpot & Pen (inkpotandpen.com) and remember to follow @manuscriptpenco on Social Media where we will be showcasing her work throughout the month.