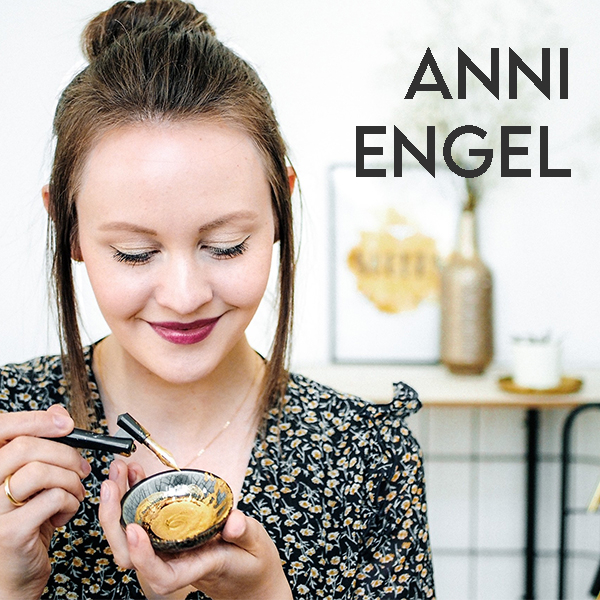 What is your background and when did your passion for calligraphy begin?
My professional background has absolutely nothing to do with art. I am a health scientist. However, already in my childhood I discovered my passion for art in the form of watercolours and writings. I tried my hand at creating gifts for friends and family. It was very far from my mind that I would one day professionalize this and make it my profession. During my pregnancy I had a lot of time and muse to dedicate myself more intensively to art. I am a Christian and love the Bible. In my Art Journaling Bible I began to creatively design verses and so I occupied myself more intensively with hand lettering and calligraphy.
Who / Where do you take your inspiration from?
I am very grateful that besides books nowadays I can use platforms like Pinterest and Instagram to learn new styles. There are some incredibly inspiring accounts from which I can learn a lot. In the beginning you learn new styles mainly by imitating them. Little by little, you develop your own unique style that sets you apart from the rest. Instagram in particular keeps on inciting me to try out new styles and fonts and develop myself further.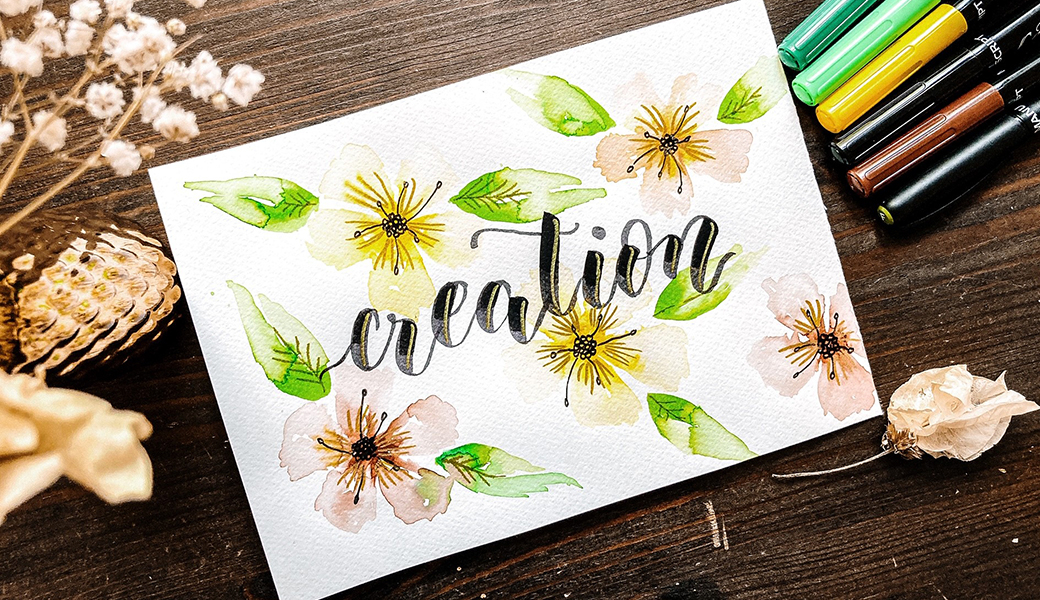 What, in your opinion, is the hardest and the most rewarding parts of working in a creative industry?
Turning his hobby into a profession is both a curse and a blessing. On the one hand I can live out my passion full-time and develop myself further. On the other hand, I also have to deal with competition, general trends and figures. Nevertheless, I do see competition among artists as something positive. It challenges me to become better, not to stand still and to differentiate myself more and more through my own style and skills. For me, other artists are not only competitors, but above all colleagues. What else I have learned: Yes, creativity often needs muse. When the muse is not around (and of course this happens more often), then my skills remain. Even without a muse an artist is able to produce something beautiful. I find that very reassuring.
Do you have a favourite style?
I love fonts with the brush pen and I like playful writing fonts. But my preferences change from time to time. At the moment monoline is a trend that absolutely infects me.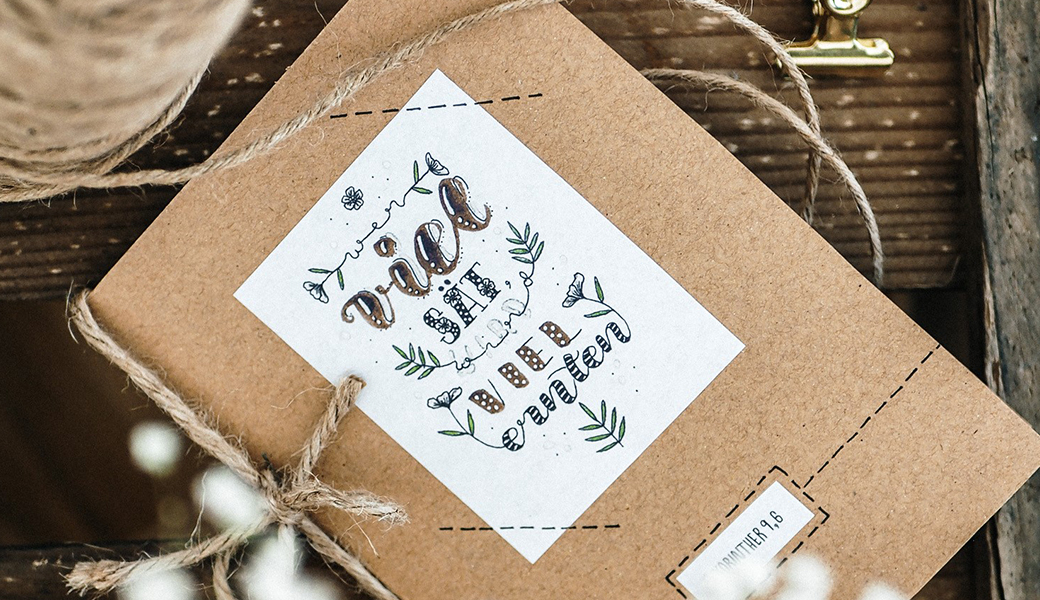 What are the most exciting projects you have worked on and what are you working on at the moment?
Especially exciting projects are for example workshops. It is always an honour for me to give other art enthusiasts a little bit of my skills. My current project is a series of 5 art prints to the solas of Luther. In the background I paint with calligraphy pen and golden ink different kinds of fine flowers. In the foreground I am working on calligraphy-ing a grey brush lettering font.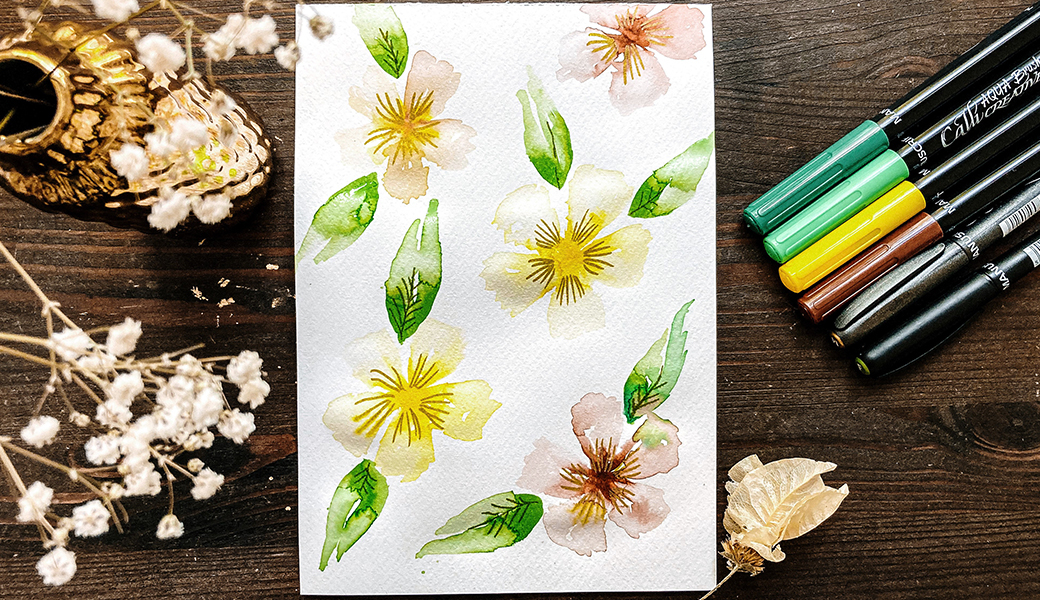 How does your work relate to your everyday life?
I am the mama of a small, beautiful baby. So my professional everyday life is mainly determined by him and his state of mind (all mothers probably know what I mean). So I use every break I can get when he plays or sleeps. I often work in the evening when he sleeps. Fortunately, I can divide my tasks flexibly throughout the day. It is not always easy to create a good work-life balance as a self-employed person and I never stop learning.
What are your favourite tools to use?
My absolute favourite tools are brush pens and very fine fineliners. With this mixture you can always conjure up a wonderful work of art. From the Manuscript range I especially like the Callicreative Aquabrush Markers. With water brushes you can achieve watercolour effects.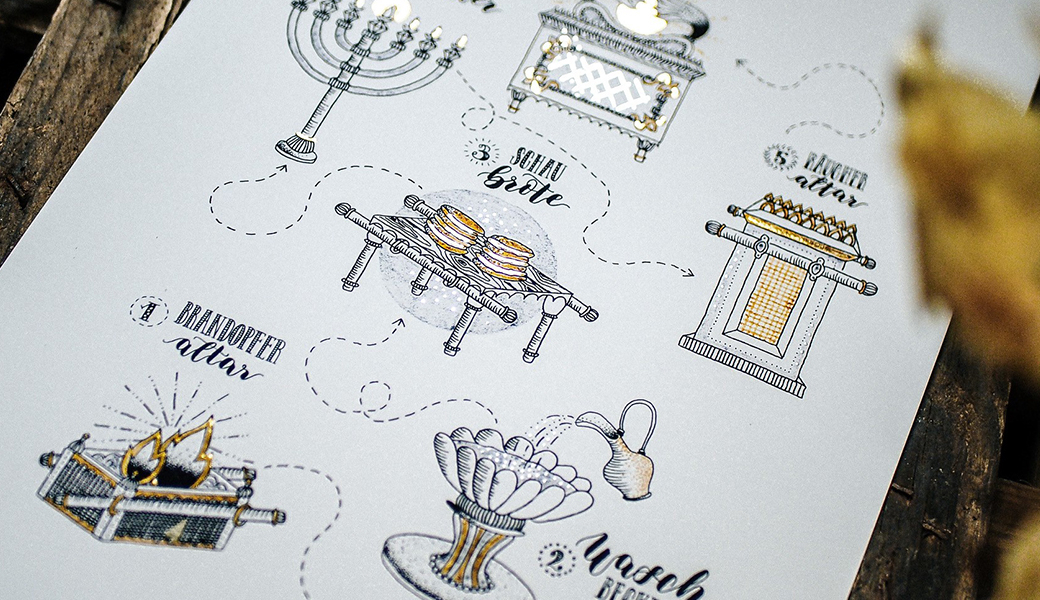 What would your advice be to people new to the creative industry and any tips on how to get started?
My tip to all beginners' who want to professionalise their art: don't look too much to the left and right and find your very own style that sets you apart before you turn your art into business. Try yourself and find out what suits you and what style you are passionate about. It is also important to be aware of the legal framework and get advice. Most importantly, never lose the fun and passion for what you do.
To see more of Anni's work you can follow her on Instagram @segensbringer or check out our inspiration gallery HERE!