Meet our latest Artist of the Month...Geraldine Salinas, aka escribe_crea. Geralinde is lettering artist from Bolivia! Inspired by colours as a child, she loved how she could use this with letters, thus her love for lettering began! Read on to find out more about Geraldine...
What is your background and when did your passion for Calligraphy and Lettering begin?
Since I was a child I always liked colour and little by little I discovered that I could bring that to letters.
Lettering and calligraphy created an admiration in me, the fact of using writing instruments I can create art that reflects my feelings, made me create a world where I can express myself and have fun, vent and entertain myself! Another aspect I love about lettering is being able to teach others.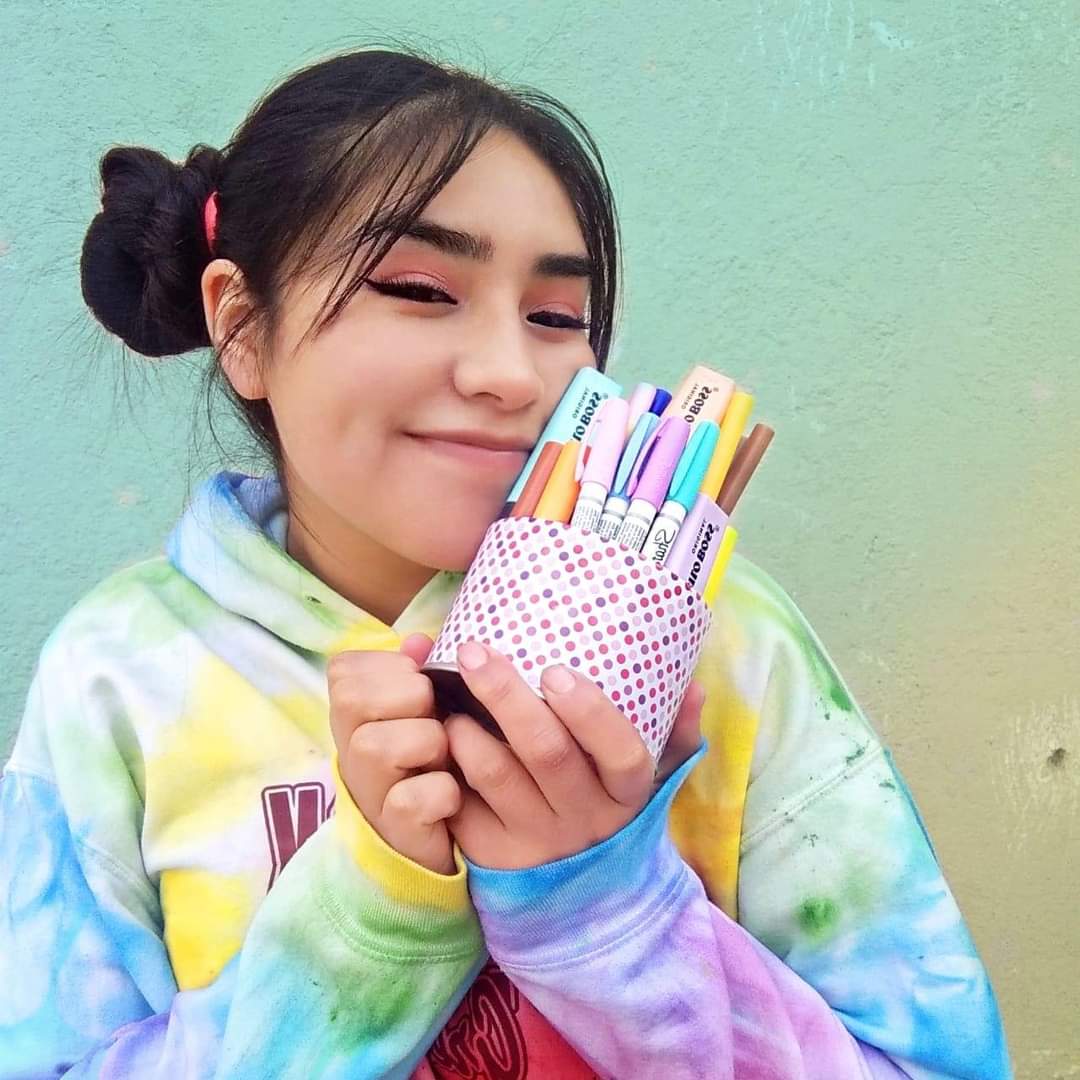 Who / Where do you take your inspiration from?
I like to be inspired by the things that are around me, food, nature, a Netflix series! I love to observe something carefully and if it causes any feeling in me, I attempt to capture it through lettering.
What in your opinion is the hardest and the most rewarding parts of working in a creative industry?
The hardest part is not being able to express what you are feeling, many times we imagine something great and at the time of doing it it is a complete disaster! This can be difficult but you need to take a step back and laugh at your mistakes! 
Sometimes we just want to express something and we have no idea how it will come out and if it goes wrong it can be really frustrating.
The most gratifying part for me is creating a feeling in the viewers and especially in oneself, it is very nice when you see something you did and you say "wow, it was great, I love it" it is very rewarding.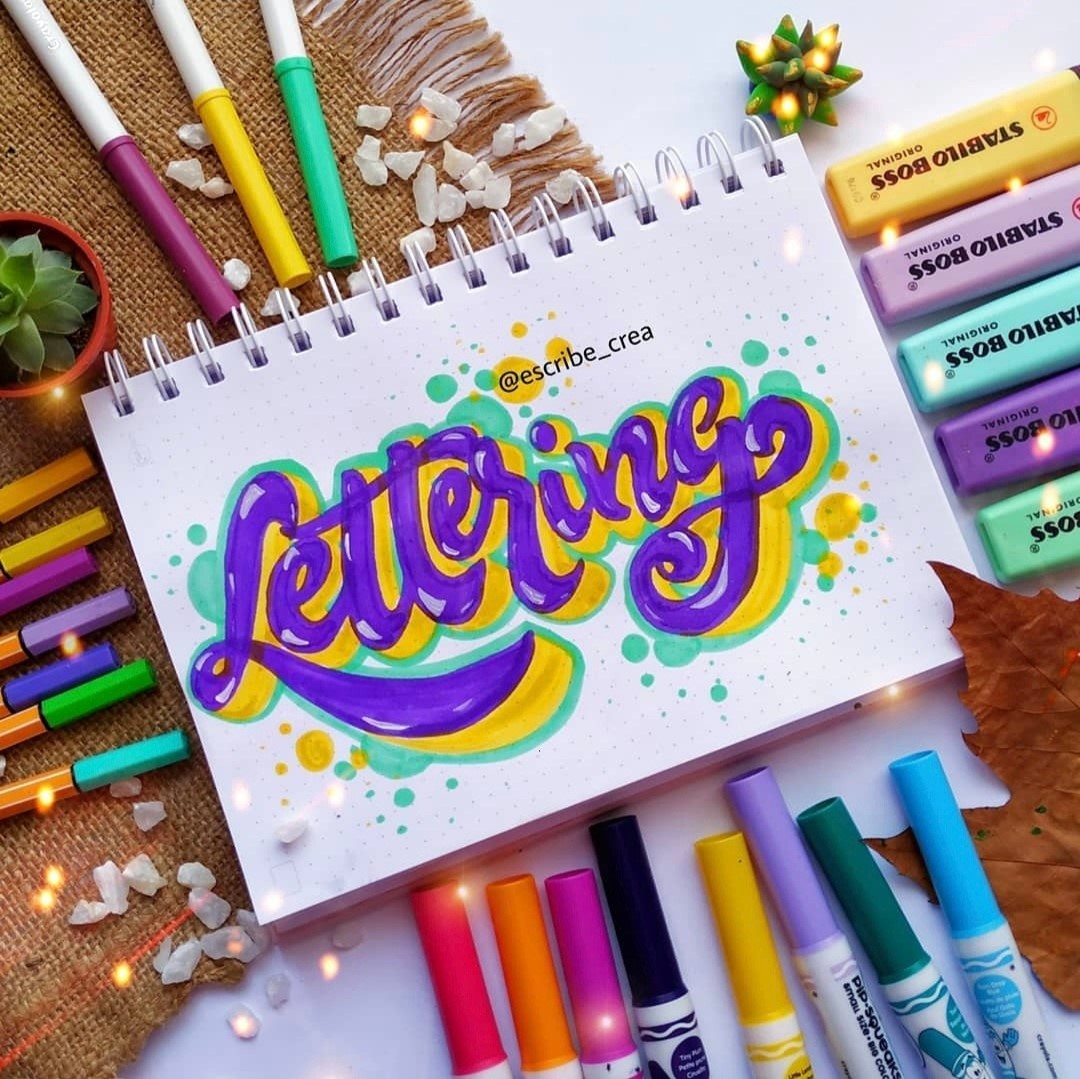 Do you have a favourite style?
Not a favourite style in particular however, I really like creative lettering. I like that my compositions have various materials, I love to reuse and give a fun touch to the letters.
What are the most exciting projects you have worked on and what are you working on at the moment?
Since I started my Instagram account, very nice opportunities have come into my life. I have had the opportunity to work with both national and international brands.
I was able to give classes to my followers and teach a little about the beautiful art of letters.
Some projects I have are expanding in social networks and being able to teach and help people who want to start in this creative industry and to tap into their own creativity and ideas.
Also I like to boost and encourage creativity on my social media account with different challenges, encouraging others to get creative. In the future I would like a book dedicated to CREATE LOVE!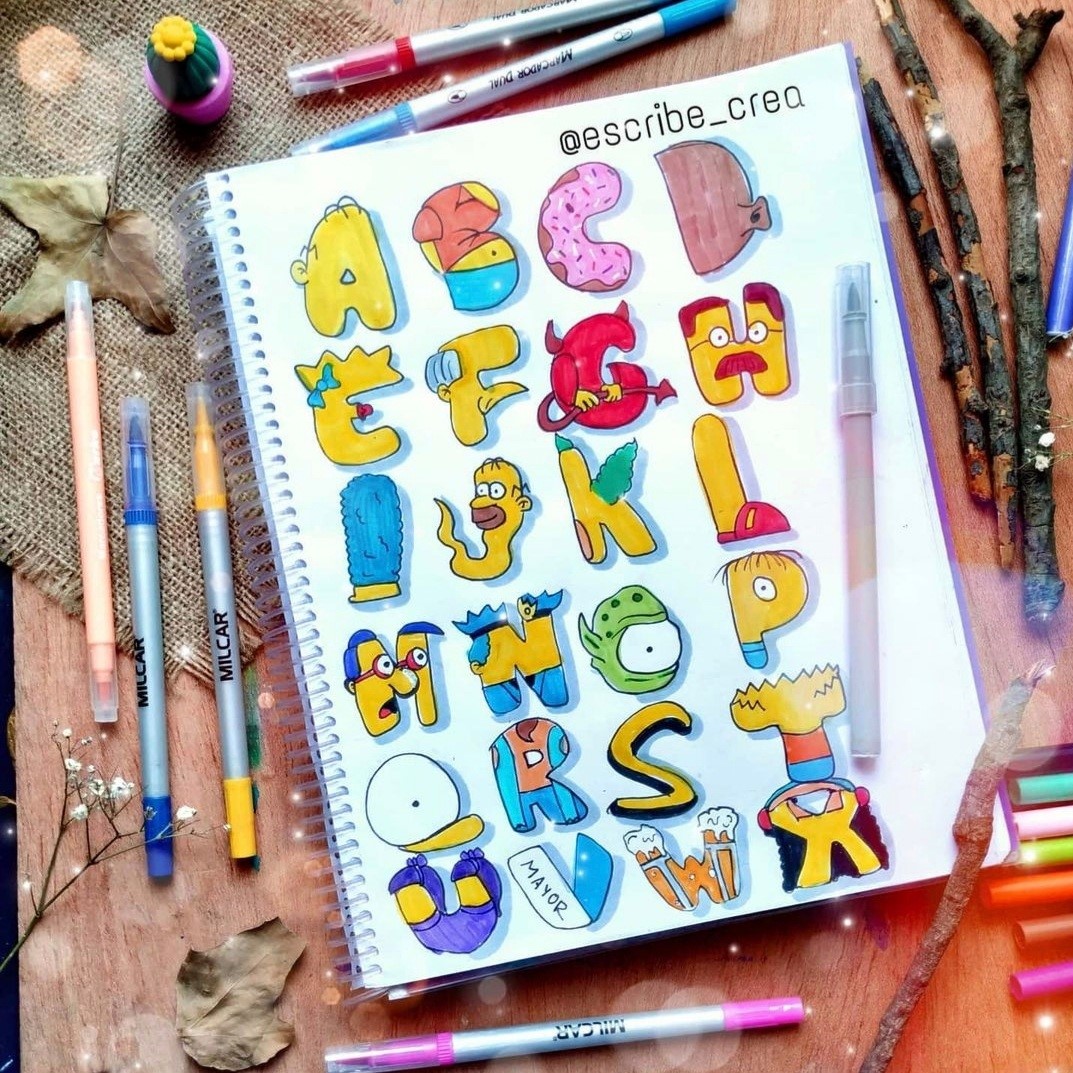 How does your work relate to your everyday life?
Lettering is a huge part of my life and contributes to many aspects of my everyday life. For example, some time ago I set myself a lettering and calligraphy challenge for it to play an important role and help me every day in what I do.
I use letters as a means of expression that makes everything more dynamic and attractive.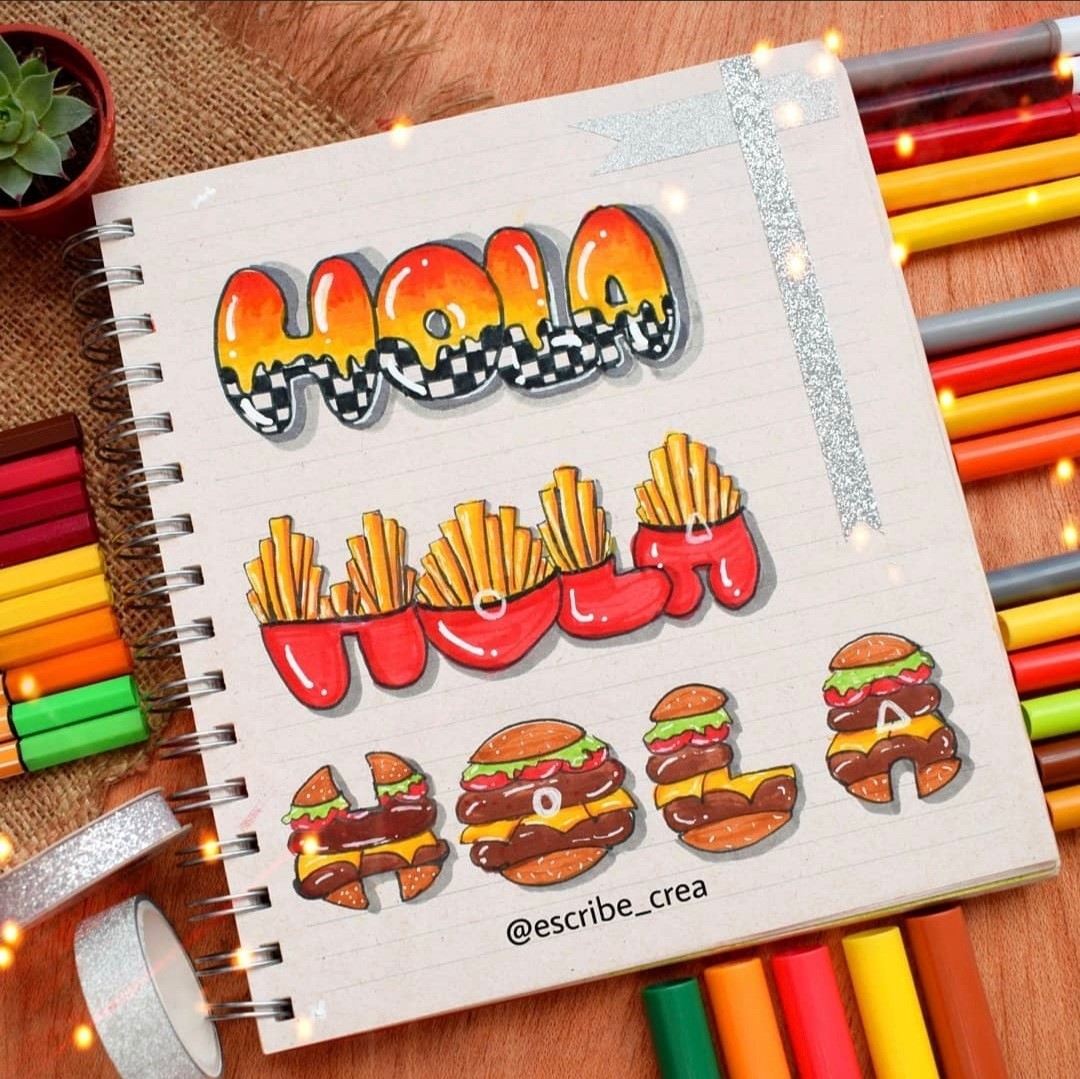 What are your favourite tools to use?
My favourite tools are markers and paper with different textures and surfaces. I also love to work with watercolours.
However, I love exploring with different materials and I like many others and look forward to working with Manuscript's calligraphy pens!
What would your advice be to people new to the creative industry and any tips on how to get started?
Remember that behind a good artist there are many, many hours of practice and patience. If you like the creative industry and you are passionate about it, do not give up, and do not compare yourself to other artists. Remember that the best part is enjoying the process!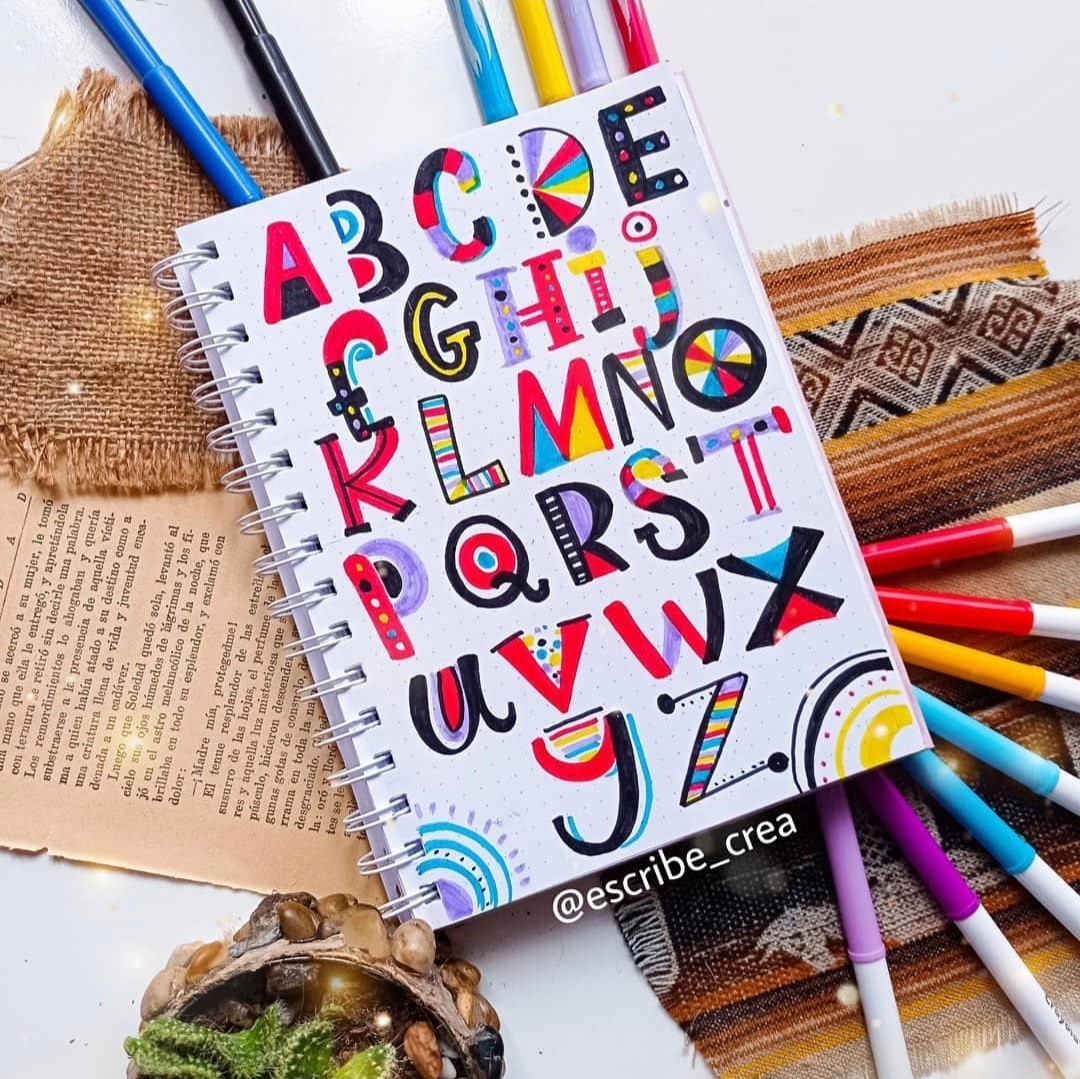 To see more of Geraldine's work you can follow her on Instagram or learn more about her and view her work. Remember to follow @manuscriptpenco on Social Media where we will be showcasing her work throughout the month.