Meet our new Artist of the Month...Raghuveer G. Based in South India, Raghuveer is a techie by profession but his love for calligraphy started at a young age. Read on to find out more...
What is your background and when did your passion for Calligraphy and Lettering begin?
I'm a techie by Profession living in the city of Nizams – Hyderabad in South of India. My Instagram handle is raghu.calligraphy Compassionate at doing things I love. My lettering  journey started during my school days. I have also done sketching. However it faded off with time owing to studies, work and family. Karma played its role and I was fortunate to get the rays of my art interest shine on me once again in 2018. The journey begins with Broad edge scripts and still continues.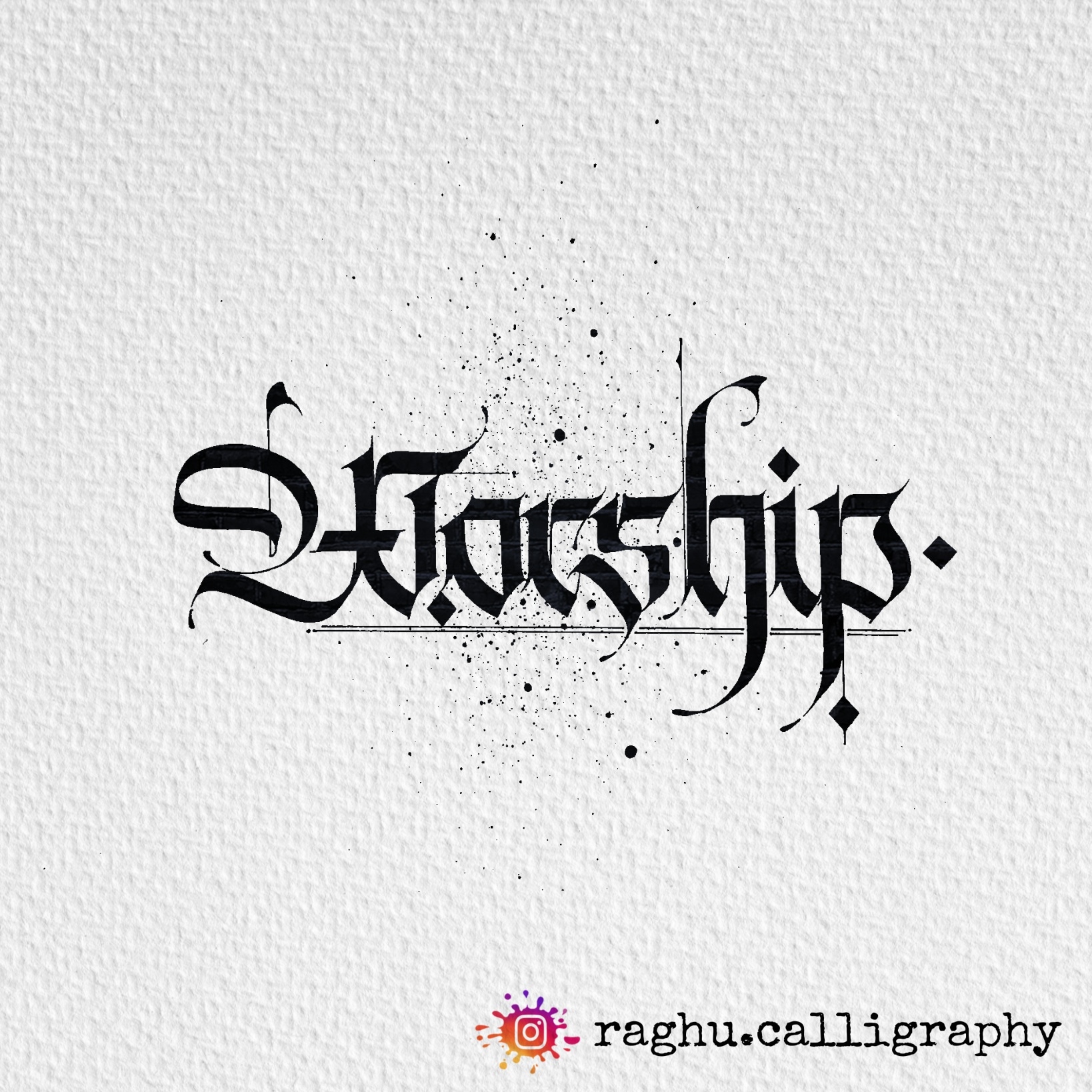 Who / Where do you take your inspiration from?
Undoubtedly Mr. Lalit Kumar Mourya. Also artists who have inspired me are Mr. John Stevens, Mr. Sachin Shah and many more. Social media platforms like YouTube and Instagram gave me a lot of knowledge and a platform to showcase my own work and skills.
What in your opinion is the hardest and the most rewarding parts of working in a creative industry?
The hardest part is to get to the realisation that you have a creative person within you. Once you realise you are half way there. Being creative itself is the biggest reward given by God. Also once you know you have met 100% requirement in your commission works it gives immense pleasure.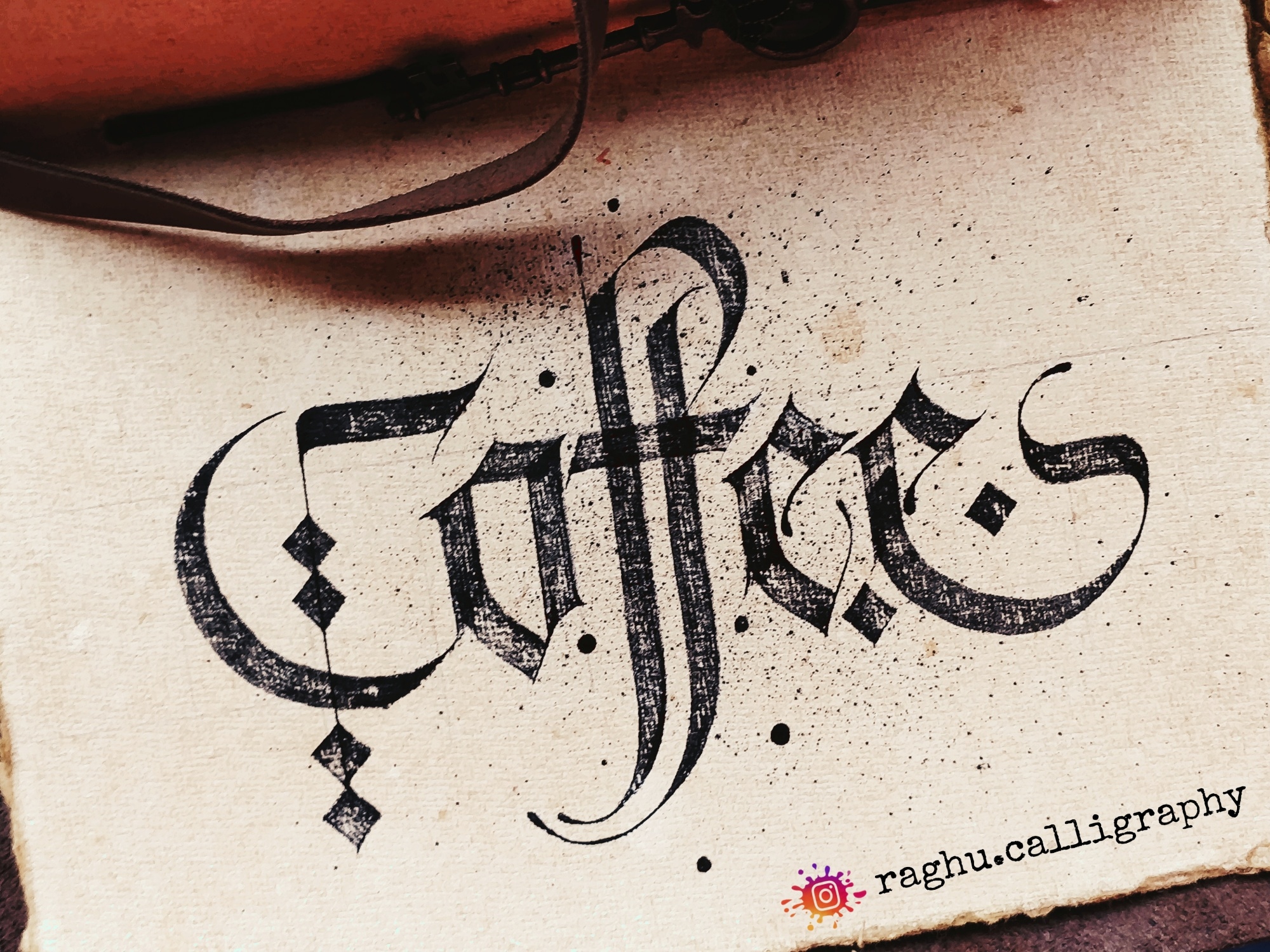 Do you have a favourite style?
Yes Broad edge scripts, especially Modern Gothic which is also known as LM script (Lalit Mourya script). Mr Lalit Kumar Mourya is an Artist based out of Delhi in India. He is the man who created this beautiful script
What are the most exciting projects you have worked on and what are you working on at the moment?
I have worked on many projects. All have been exciting and dear to me. However my first project which was a logo designing project for a Sneaker company has been the most exciting and remains close to my heart.
How does your work relate to your everyday life?
Calligraphy requires lot of detailing which is also helpful in my everyday personal and professional life. It also enhanced my photography skills as presentation is one of the key aspects in showcasing your work.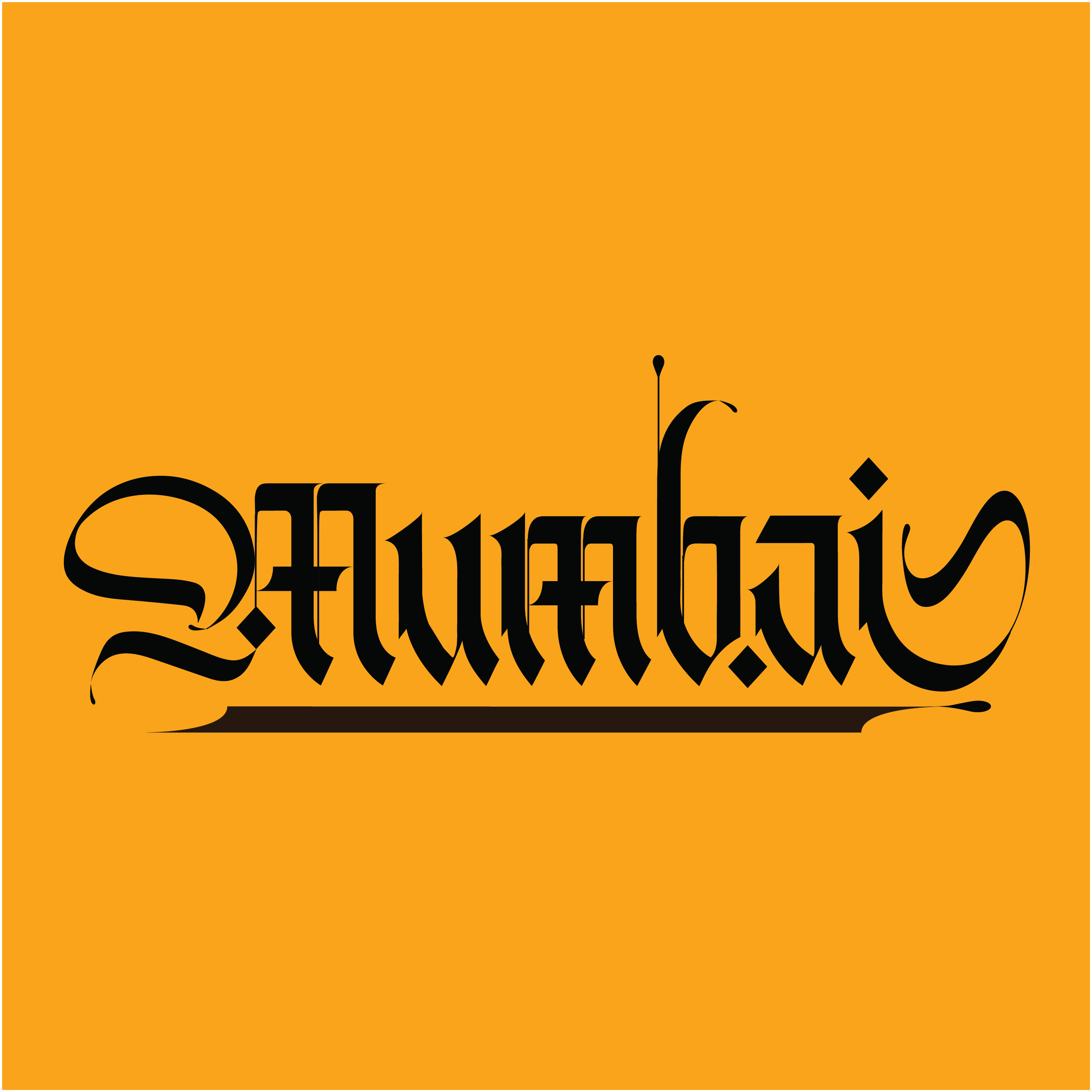 What are your favourite tools to use?
My go to pens are Pilot Parallel Pens, Copic Wide Markers, Poster Nibs , Automatic Pens and Broad Markers. These help me practice broad edge calligraphy on a daily basis. 
What would your advice be to people new to the creative industry and any tips on how to get started?
Acquire knowledge about Calligraphy through Social Media and find out what script interests you the most. Pick one and master it to the best of your ability.
Learning is something that never stops at any age. Just have the skill and will. Do not compare yourself and your work with others, as comparison kills. Just compare yourself with your yesterday. Every improvement is a milestone in its own.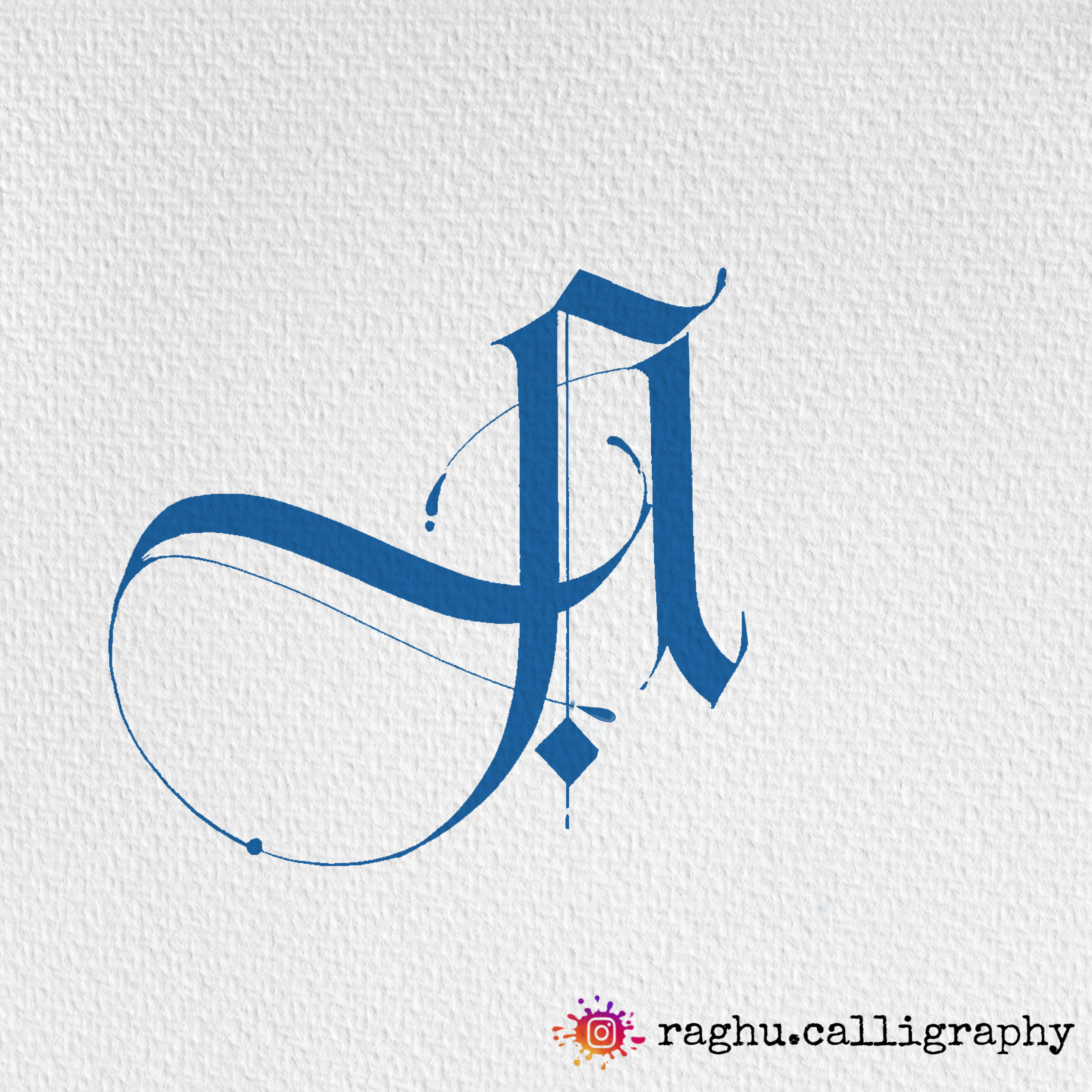 To see more of Raghuveer's work you can follow him on Instagram. Remember to follow @manuscriptpenco on Social Media where we will be showcasing his work throughout the month.