Meet our latest Artist of the Month...Alice Mak Calligraphy. Based in Hong Kong, Alice had no previous experience or exposure to calligraphy. After discovering it in 2016 she hasn't looked back since. Read on to find out more...
What is your background and when did your passion for Calligraphy and Lettering begin?
I live in Hong Kong and started calligraphy in 2016. I don't have an art background and my previous job did not have anything to do with calligraphy. I randomly came across this beautiful art on Instagram and thought I really wanted to try it out myself.
I started out with brush lettering simply because the tools are easier to get. Very soon later I joined a dip pen workshop and immediately fell in love with this unique tool. I brought a book called "Mastering Copperplate Calligraphy" written by Eleanor Winters and practiced every night after work. I was so obsessed I even brought my tools to business trips and vacations to practice in the hotel room. The foundation of my writings is mainly built from Eleanor's book.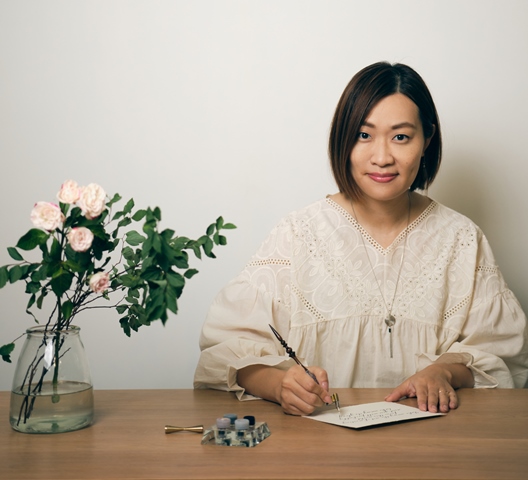 Who / Where do you take your inspiration from?
Apart from Eleanor's book, I take inspiration mainly from the Instagram. And because I particularly like the Copperplate script style, I followed many calligraphers who specialize in this area. Suzanne Cunningham, Rachel Yallop and Pat Blair are the calligraphers I particularly like just to name a few. The elegance in their writings is what attracted me to calligraphy.
What in your opinion is the hardest and the most rewarding parts of working in a creative industry?
I started working on calligraphy full time since 2017. In fact, being a full-time calligrapher was never part of the plan. I took a one-year career break at that time hoping to recharge myself, which allowed me to write a lot every day, and coincidently there was a huge demand on calligraphy in the commercial world, so I was lucky enough to be reached out by quite many companies for writing jobs. I realized I enjoy writing too much, I can no longer find any other job that gives me the same satisfaction, so I just keep writing. I guess it's the passion that drives me to keep going.
It gets more difficult to allocate enough time to create once art turns to business, there are always tones of non-calligraphy related tasks waiting for me so I find it harder to practice.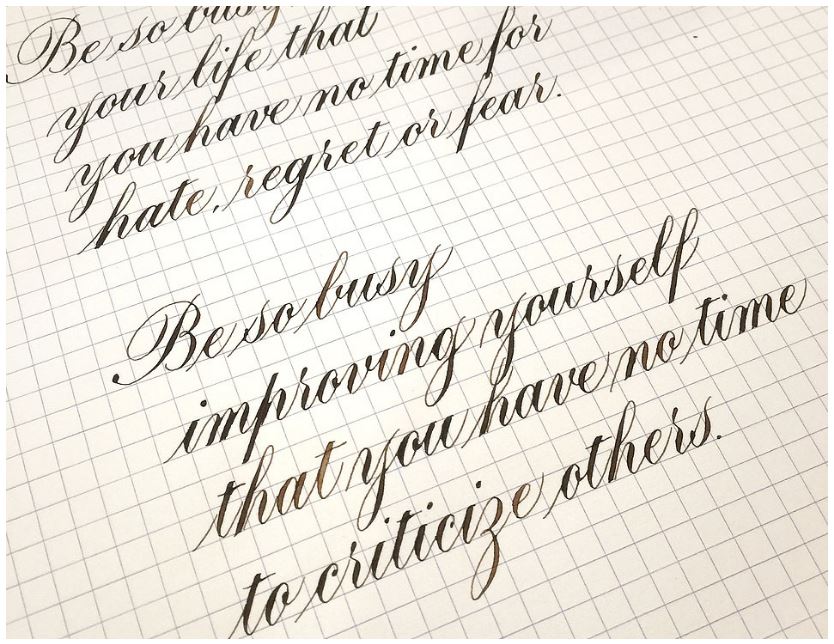 Do you have a favourite style?
Copperplate is my favourite style. The elegance of it is what attracts me.
What are the most exciting projects you have worked on and what are you working on at the moment?
I am quite proud of myself for being able to create two Copperplate practice pads during the down time of COVID. Many people were stuck at home and the pads help people to learn calligraphy by themselves.
How does your work relate to your everyday life?
Ever since I started calligraphy, I reunited with many of my old friends and schoolmates whom I never thought I would ever meet again. They either come to me to learn calligraphy or find me for commission. I also meet a lot of people in different industries which I never thought I would. It feels amazing to connect with people in such a way.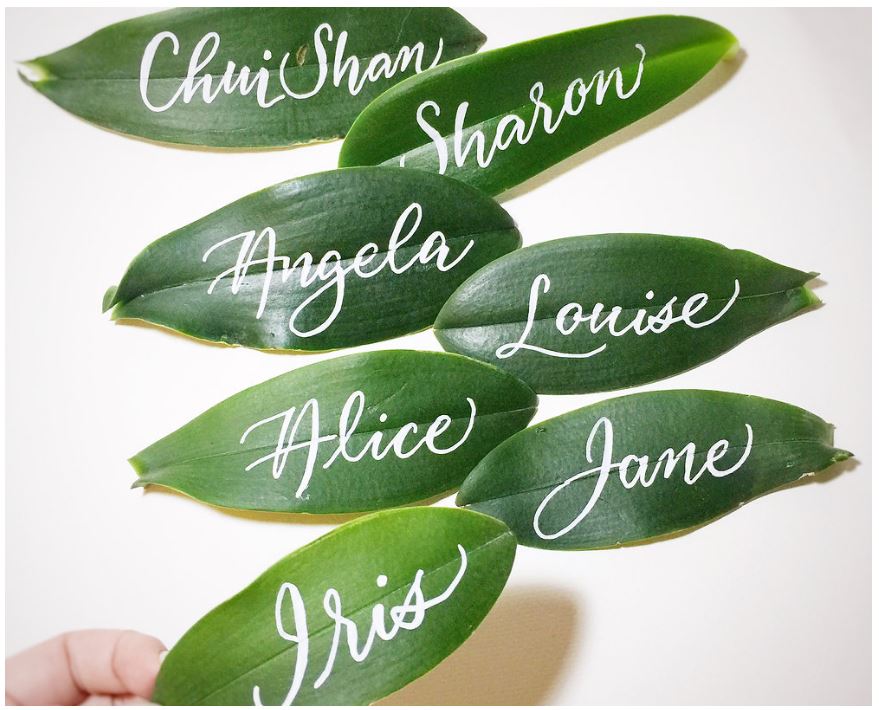 What are your favourite tools to use?
I don't have a fixed preference on tools, I love to explore new supplies (and an excuse to shop more!). However, I do use a lot of Leonardt Principal EF nibs because it has a consistently good quality.
What would your advice be to people new to the creative industry and any tips on how to get started?
My advice is, do not do something to please the market, do something to please yourself. The world is big enough to have like-minded people come to you and like your work no matter what you do. If you don't love your own work, you're not going to convince people that your work is good.
The easiest way to start a creative business is to create an Instagram account that is solely for posting your creative works, no personal life, food, fashion. Just your work, this will quickly attract the tribes (potentially the clients) who love the same thing you do and you can grow your business more easily.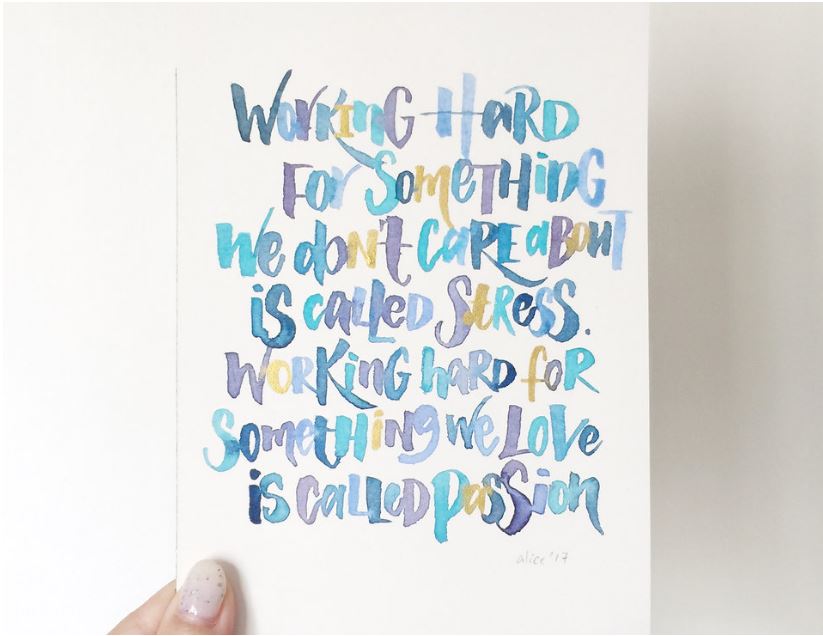 To see more of Alice's work you can follow her on Instagram. Remember to follow @manuscriptpenco on Social Media where we will be showcasing her work throughout the month.