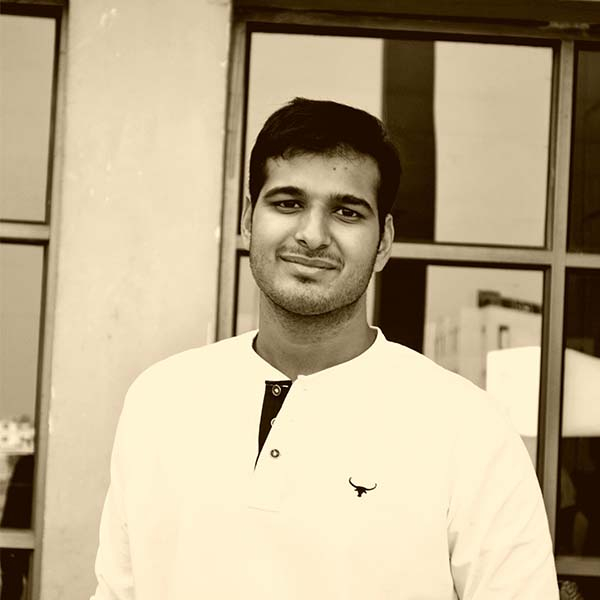 What is your background and when did your passion for calligraphy begin?
Well, I am a Food Engineer by profession. To be honest I didn't know anything about Calligraphy 3 years ago. My friends actually introduced me to this art. It was so joyful & calming to watch fellow calligraphers designing and making these alphabets. I researched a lot and then started with Blackletter Fraktur Script.
Who / Where do you take your inspiration from?
I have taken inspiration from numerous sources. YouTube played a very integral part in the beginning but later on Instagram, Reddit etc. also helped. I always look up to the work of Sachin Shah @sachinspiration, John Stevens @calligraphile, Tri Le @tri.shiba and tons of other artists who have inspired me in one way or another.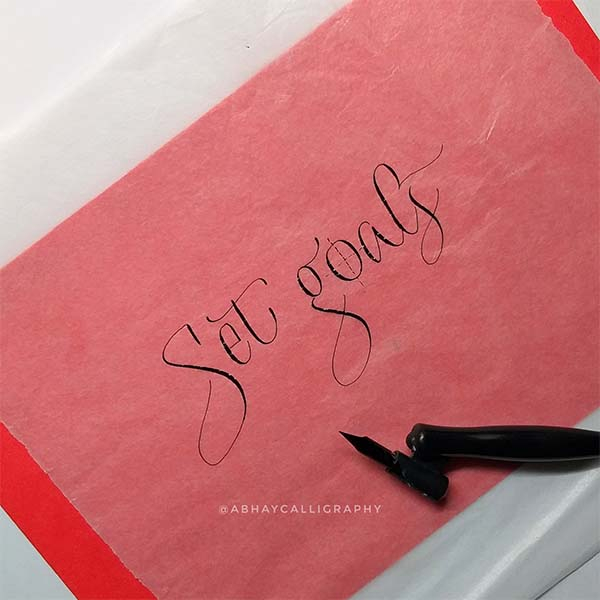 What, in your opinion, is the hardest and the most rewarding parts of working in a creative industry?
In my opinion, if you have the calibre you'll be rewarded, be it a creative industry or any other. One of the most rewarding things in this industry is you get to meet a lot of creative people, you get to share a lot of creative ideas with each other.
One of the hardest thing can be when you hit a creative block but it can be avoided by trying and experimenting with new things and ideas. However, at this point it's important to adapt to your current situation.
Do you have a favourite style?
Blackletter styles are definitely my favourite. I also like freestyle Brush Lettering and currently loving the monoline calligraphy styles.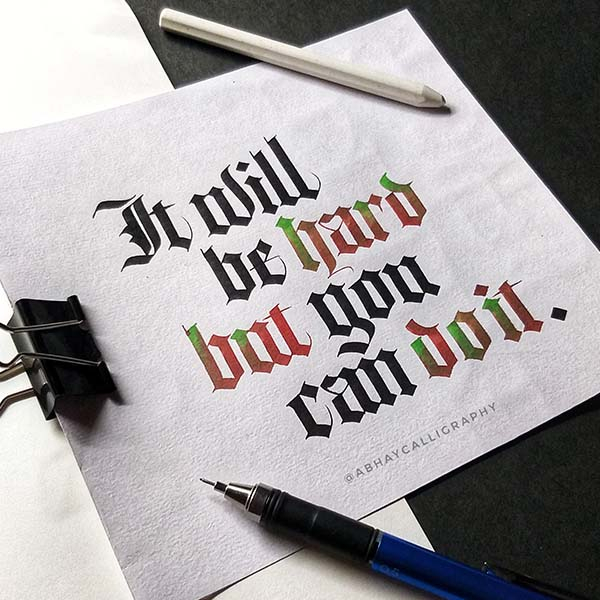 What are the most exciting projects you have worked on and what are you working on at the moment?
I had a commissioned piece earlier this year in which a client had sent me a very blurred picture of a word and wanted it reworked in the same style. It was quite a challenging project but ultimately turned out exactly how he envisioned.
How does your work relate to your everyday life?
Well most importantly it calms me and gives me a sense of satisfaction. Since I have now started teaching this beautiful art, it feels really great to share what I know.
What are your favourite tools to use?
Pilot Parallel Pens, Cut Nibs, and Tombow Fudenosuke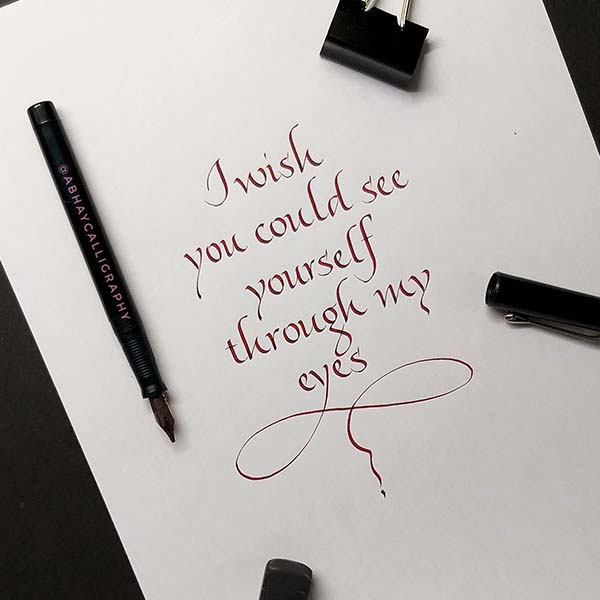 What would your advice be to people new to the creative industry and any tips on how to get started?
Research a lot and focus on developing your skills and nothing else. Don't compare your work to anyone else, just compare your work with yours only. It's okay to fail, it's okay to take a break just don't hesitate in trying something new. Don't quit and always remember -  every master is once a beginner, so, have patience.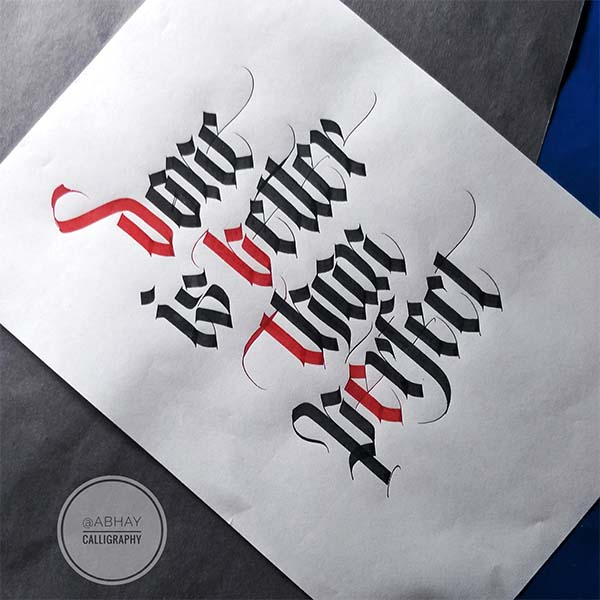 To see more of Abhay's work you can follow him on Instagram and remember to follow @manuscriptpenco on Social Media where we will be showcasing his work throughout the month. 
See more of Abhay's work in our Inspiration section HERE