Since its formation in 1908, when Anna Jarvis held a memorial for her mother at St Andrew's Methodist Church in Grafton, West Virginia, millions have been celebrating female figures. However, it wasn't until the early 1920s, that companies started selling Mother's Day cards. Who did it first? Hallmark Cards, of course!
But, how many of you will have a pen poised at the ready this week, scrambling around for the words to say something special before Mothering Sunday?
When thinking about all things Mother's Day, it is often difficult to underpin the true feelings this day stirs in people. Is it pride? Is it love? Is it gratefulness? Is it a mixture of all three?
Whatever is it you are about to write in that hand-picked card or even handmade card, it will mean something more than money can buy.
In a recent Royal Mail survey, 87% of people of the British public said that receiving a handwritten card or letter on special occasions meant more than a gift. Even more so if it's sent through the post from far away – showing that your mum is always on your mind. The Manuscript Letter Writing Set certainly leaves an impression when it drops on the doormat too!
It is on occasions like Mother's Day that the money can't buy gift matters most. The personal touch you can add to a card or letter lasts much longer than flowers and chocolates.
The Manuscript Wax Sealing set can be personalized with an initial of your choosing for that lovely touch that will stand the test of time.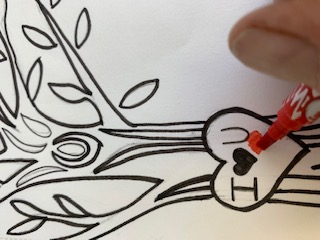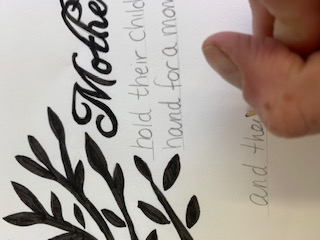 Although "it's the thought that counts" can often have negative connotations, for Mother's Day it really is the truth. Putting more thought into your gift, be that a handwritten card or a long-lasting gift that can become your mum's favourite hobby lives long in the memory.
Our Modern Calligraphy Gift Set is a perfect idea as a gift to inspire your mum's creativity – just like your mum inspired you.
Download our Mothers Day gift Tutorial here and personalise your gift for Mum. Plus, we've got 20% off a selection of gifts for Mother's Day, so it'll make your mum and your wallet smile!